World's tallest metro on course
By Joe Malone07 September 2016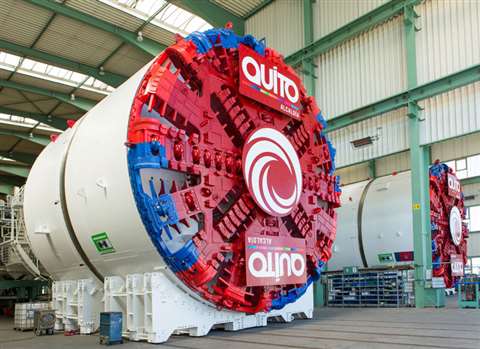 Construction of what will be the world's highest metro system – Metro de Quito – is underway in Quito, Ecuador.
The first line will stretch over 20 km through the capital of Ecuador, 2,800 m above sea level. The line will also see 15 metro stations built en route.
The tunnel alignment of the Metro Line 1 will run at a depth of 20 to 25 m below the city. Once completed, the metro is expected to significantly ease traffic congestion in the city, transporting 350,000 people per day.
Tunnel boring machines (TBMs) from German manufacturer Herrenknecht will be used to excavate the tunnels.
Herrenknecht has also used two earth pressure balance (EPB) shields, which will work their way through the volcanic ground. EPB shields turn the excavated material into a soil paste that is used as pliable, plastic support medium.
Herrenknecht said the metro would help save up to 30,000 tonnes of C02 emissions per year, with less cars on the road.