World's top contractors revealed
By Andy Brown10 August 2018
The world's top 200 contractors, according to sales for 2017, have been revealed in the latest issue of International Construction magazine.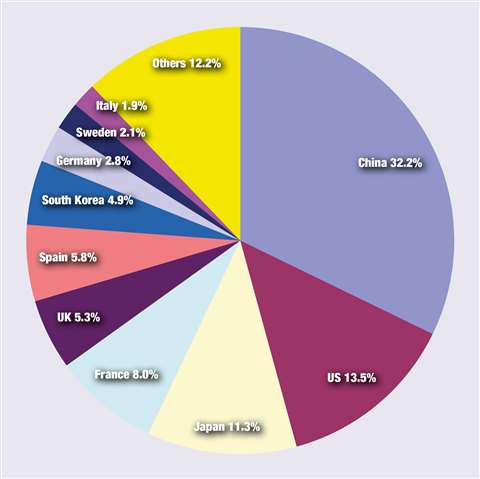 The list reveals that there is no change at the top of the table, with Chinese firms once again dominating proceedings, occupying all four top spots.
The number one ranked construction contactor by revenue, China State Construction and Engineering, increased their revenue from US$141.5 billion to US$164 billion.
In second position is China Railway group, which has broken into three figures in terms of billions, increasing revenues from US$95.6 billion to US$101.4 billion.
There are four European firms in the top ten, with France-based Vinci the top ranked firm at number five, the same position as last year, although the gap to fourth placed China Communications Construction remains at approximately US$20 billion.
There are seven new companies on the list and, in total, there are 94 companies that have moved up on the list, 64 which are down and 22 that stay in the same position.
To view the table in full, download the latest issue of the magazine for free by clicking here.