Worth the trip: SC&RA News June 2019
By Alex Dahm and Mike Chalmers17 June 2019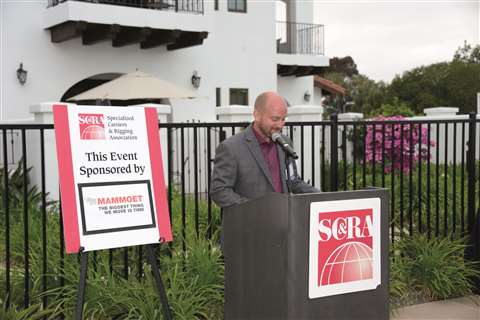 Year after year, SC&RA's influence grows among both its membership and the industry overall. International participation at the 2019 Annual Conference in Carlsbad, California, USA, from 23 to 27 April, stands as a productive example of membership value, with 64 members in attendance representing 10 countries.
Reasons for making the trip to the USA to attend an SC&RA event can run the spectrum – from networking opportunities to committee engagement to client interaction to educational enhancement. Without a doubt, there's something for everyone at an SC&RA event, and as members from around the world have learned, that value often extends well beyond borders – cultivating opportunity and growth throughout the global industry.
The 2019 Annual Conference saw plenty of familiar international faces, and quite a few new ones. All in attendance agreed: it was definitely worth the trip.
Gerald Hess, president at Ambercor Shipping in Toronto, Ontario, Canada, feels it's very important for his company to physically meet the people they do business with. "You should know who you call on; when you meet someone face to face, you usually have more success in closing a deal. It's an asset for us to belong to this organisation so our clients know us, and so that we know who our vendors are, or could be."
Hess also thinks the rest of the world understands the value of relationship with SC&RA. "I think this organisation is very well respected internationally. We exhibit at Breakbulk, and we proudly display the SC&RA logo. People know it."
Bartosz Swiderek, vice president of the Board at Pol-Inowex, an industrial plant and facilities relocator headquartered in Lublin, Poland, attended the Annual Conference at the request of a customer. "The majority of our customers like it this way," he explained. "We offer a complete solution and it's good to see them in person. It's also good to get here and use this time as an opportunity to meet new people – new potential customers."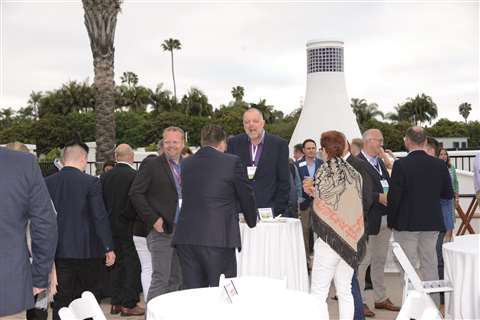 Swiderek also pointed to the value of SC&RA meetings in establishing partnerships. "This is my first SC&RA event and I'm surprised how many people are here. While everyone seems to know each other, we've been told that it will soon be like this for us. We previously met some people from the UK as well as some guys from Mexico, and we're already looking to do some larger work together. We're here to find some partners to evolve our business – so that we can move from one part of the world and reassemble with local workers."
Saurabh Dubey, joint president at Sharma, a fabricating and erecting company based in Haryana, India, agreed with Swiderek about the relationship-building component consistent throughout the Association.
"It's important that when we come here, we meet people that respect quality. We don't know everything, so when you attend an event like this, we get to meet many people and learn many things. Every day is a learning experience – successful people can admit that, and that's what makes them successful."