XCMG dealer for Beneleux
By Alex Dahm20 March 2019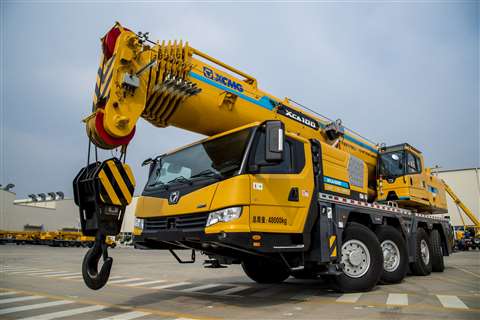 Cranes For You is a new company established in the Netherlands to sell XCMG cranes in the Benelux countries.
The Houten-based company will sell XCMG cranes and foundation equipment in the Netherlands, Belgium and Luxembourg. It will also help expand XCMG sales elsewhere in Europe. Cranes For You was set up by Peter Verhoef, owner of industry recruitment specialist 12hoist4u and Hadimpro, a crane and transport safety and engineering consultancy.
The deal is with Chinese manufacturer Xuzhou Construction Machinery Group (XCMG) which has been increasing its investment in Europe since 2010. Between then and 2013 XCMG invested more than €260 million in Europe, Peter Verhoef said. Companies set up in Germany were XCMG Europe GmbH, XCMG European Research Center GmbH and XCMG Europe Purchasing Centre GmbH. "During 2019 further investments in a European maintenance, spare parts and training centre are to be expected," Verhoef said.
The focus will be on selling the 60 and 100 tonne capacity all terrain crane models, 85, 130 and 260 tonne crawler cranes and the XR240E rotary drilling rig for the foundation industry, Verhoef explained. The first unit sold was a 100 tonne capacity XCA100E all terrain delivered to Germany.