XCMG launches amphibious excavator
By Mike Hayes16 June 2017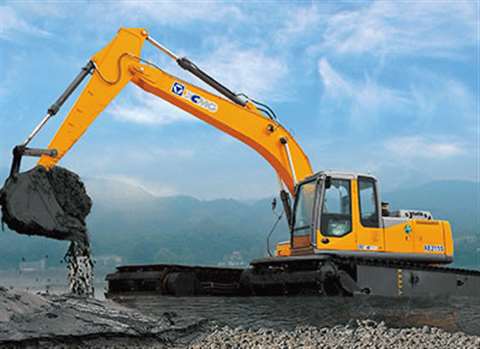 Chinese manufacturer XCMG has launched the XE215S – its first domestically designed amphibious excavator.
The 20-tonne machine will operate on beach, soft soil and boggy terrains, with low ground pressure and a sealed floating box crawler travel structure.
According to the firm, the new design will overcome the perennial issues of wear, short service life and high power consumption that have plagued amphibious construction machines in the past.
XCMG also states the value of the multi-purpose XE215S will be enhanced by its reduced maintenance requirements and ease of transportation.