Xtreme and Snorkel on display in Latin America
By Euan Youdale23 October 2015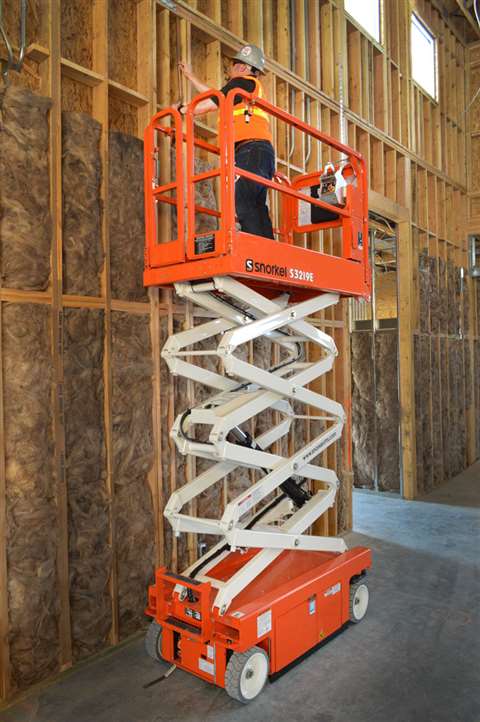 Snorkel and Xtreme Manufacturing are presenting a range of products at the inaugural ConExpo Latin America exhibition for the first time in the region.
The show takes place in Santiago, Chile, which takes place this week 21 - 24 October 2015.
On the 120 square metre outdoor booth, Xtreme Manufacturing will present the XR842 high pivot telehandler for the first time in Latin America. With a lifting capacity of up to 8000 pounds and a reach of up to 42 ft., the XR842 is a durable machine for most construction applications.
The XR842 is representative of the 16 model Xtreme product line, which all share a heavy-duty all-steel construction, 360° operator visibility from the cab, an integrated boom lift point for safer handling of suspended loads, and innovative single-handed controls allowing the operator to keep one hand on the steering wheel at all times.
Alongside the Xtreme XR842, Snorkel will be exhibiting five models, including its new series of electric slab scissor lifts, which make their Latin American debut at the show. The new hydraulic drive family includes four models: S3219E, S3226E, S4726E, and S4732E. The S3219E provides 5.79 m of platform height from a 0.81m wide chassis and can lift 250kg, while the taller S3226E delivers 7.9m of platform height can also lift 250kg. The 1.2m wide S4726E can lift 454kg to 7.9m, and the S4732E can lift 350kg to 9.8m. Non-marking tyres and saloon-style entry gates are fitted as standard.
They were first introduced at the The Rental Show in New Orleans in February and in the UK at Vertikal Days in May.
The Snorkel A46JRT will also be at the show. It is now fitted with Snorkel Guard secondary guarding system as standard as are all new Snorkel booms with platform heights of 40 feet (12.1m) from 1 September this year.
Also on display will be the Snorkel S3370RT compact rough terrain scissor, shown with a dual fuel power source, as well as the electric Snorkel A38E articulated boom lift, which is now fitted with hydraulic platform rotate as standard.
Visit Snorkel and Xtreme Manufacturing at Booth 426COAD in the Outdoor area.