Yanmar to buy ASV
By Thomas Allen28 June 2019
Japanese manufacturer Yanmar is to acquire US-based compact tracked and wheeled skid steer loader producer ASV for US$70.7 million.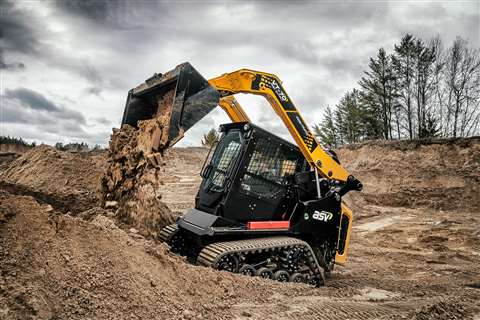 This was said to be a key part of Yanmar's long-term international growth plans since ASV's employee base, manufacturing and distribution facility, international distribution network and supply chain all provide a strong platform for expansion in North America.
The combination of ASV's compact tracked loaders and skid steer loaders with Yanmar's compact equipment portfolio will create a comprehensive, global provider of compact equipment with almost no overlap in distribution networks.
The transaction is subject to approval by ASV stockholders and other customary closing conditions, but it already has approval from Terex Corporation, which owns 34% of ASV, and is expected to close in the third quarter of 2019.
Andrew Rooke, Chairman and CEO of ASV, said, "Yanmar is a strong strategic buyer for ASV. Yanmar shares our vision to provide the highest-quality products, values the long legacy of ASV and is committed to supporting its employees and distribution partners. In addition to maximizing value for ASV stockholders, the merger will create a strong platform for growth and expansion, bringing together two leading brands with similar cultures and creating value."
He added, "Yanmar Compact Equipment will gain its only manufacturing facility in North America, here in Grand Rapids, Minnesota, and will contribute its considerable global presence and financial strength, making way for continued product development and innovation within the track loader and compact construction equipment category for years to come."
Giuliano Parodi, Executive Officer of Yanmar Holdings, said, "We believe that the ASV acquisition will significantly bolster Yanmar's Compact Equipment offerings in the loader segment, a product range vital for success in the all-important North American market."