YIT signs Trigoni contract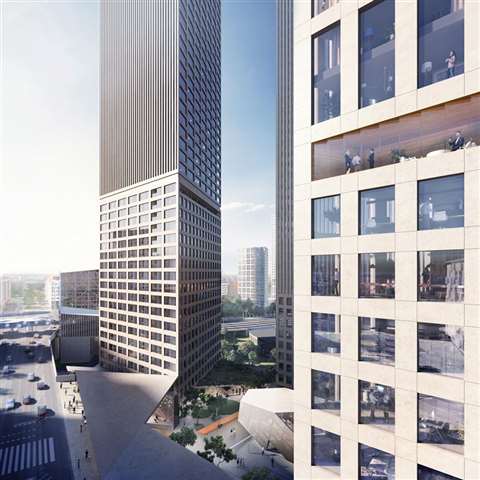 Finnish contractor YIT has signed an agreement with the capital of Finland and Senate Properties on the execution of the first phase of the multi-building Trigoni project for workplaces and housing in Helsinki, Finland.
YIT will be responsible for the design, development and implementation of the start-up area in the Pasila high-rise district in accordance with its plan that won the Helsinki High-rise Design-Build competition.
The implementation of the start-up area includes the construction of two high-rise buildings and a podium structure.
According to the proposal, the first high-rise in the start-up area, which will also be the tallest building in the area, will reach a height of approximately 180m and have a total of 51 storeys.
Inside the building, the design includes a hotel, apartments and a scenic restaurant. The other high-rise, approximately 140m tall and with 40 storeys, will become offices and apartments.
As well as incorporating approximately 500 apartments, 300 hotel rooms and workplaces for 1,000 people, the start-up area will include commercial premises, street-level storefronts and parking facilities.
Overall, the Trigoni proposal includes nine high-rise buildings in the three planning areas of the competition.
Päivi Ahlroos, project manager at City of Helsinki Executive Office, said, "The large-scale redevelopment of Pasila, which is already visible in Central Pasila and progresses with this implementation contract, will make Pasila an increasingly important hub for traffic and a vibrant urban centre to live and work in.
"In the future, Pasila will have around 30,000 residents as well as jobs for over 50,000 people."
Construction of the start-up area can begin once the local detailed plan is ready, which is estimated to happen in 2020 or 2021. The value of the start-up area is approximately €500 million, with the value of the entire Western area, estimated to be around €1 billion.