Younessi to offer 'unique perspective' at Diesel Progress Summit
Ramin Younessi of Caterpillar will use his keynote speech at the Diesel Progress Summit to give his view of the changing world of machinery power.
Younessi, group president of Cat's Construction Industries Group, and a self-confessed "engine guy", is uniquely placed to discuss the topic because throughout his career he has seen the on-highway and off-highway world from both the equipment and engine manufacturing points-of-view.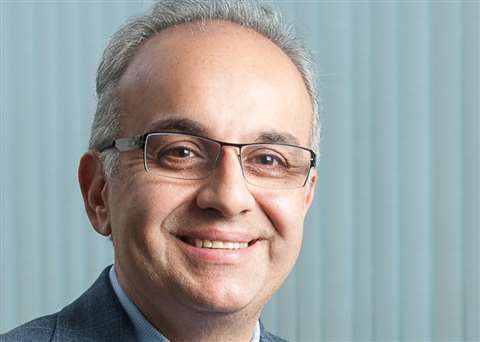 In his current role he is responsible for Caterpillar's divisions for Earthmoving, Excavation, Building Construction Products, China Operations and Global Construction and Infrastructure, as well as Global Rental and Used Equipment Services.
Before that he spent five years as vice president of Caterpillar's Industrial Power Systems Division, with responsibility for all engines 18 liters and below, retail generators <750kVA and Caterpillar Defense products. He was appointed group president of Caterpillar's Energy & Transportation group in 2018 and in March 2019, he became group president of Construction Industries.
In addition to that, before joining Caterpillar in 2013, Younessi spent more than 30 years in the commercial vehicle and engine industries, including executive and senior leadership positions with Daimler and Navistar.
The Summit takes place in Louisville, Kentucky on September 30, the day before the ICUEE show. For the full conference program and to book your place, visit www.dieselprogresssummit.com
The Summit will give equipment owners and buyers, manufacturers and drivetrain component suppliers a one-day masterclass on the future of engine and powertrain technology, with speakers from Cummins, Dana, Deutz, Danfoss, John Deere Power Systems, JLG Industries, Hatz and Kohler.