Your guide to the SC&RA Crane & Rigging Workshop
By Hannah Sundermeyer04 October 2022
The 2022 Crane & Rigging Workshop will reunite SC&RA members in Dallas, TX.
embers, both new and veteran, of the Specialized Carriers and Rigging Association will once again convene in Dallas for the annual Crane & Rigging Workshop.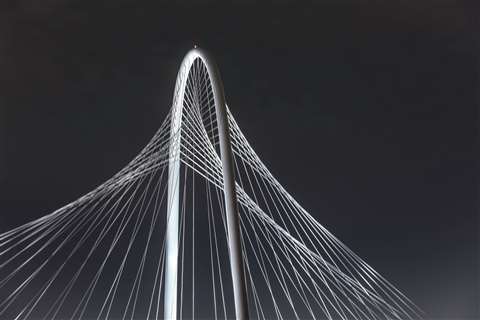 Attendees will have the opportunity to sit in on a variety of committee meetings, ranging from tower cranes, safety education and training, labor and governing. There will also be numerous Breakout and Education sessions. The Opening Session, titled "Let's Talk – An Industry Conversation" has been highly anticipated. Five industry professionals will bring the audience back to the basics of business as they engage in open dialogue to discuss current trends and issues, in a personable, interactive way.
The Workshop's Keynote Session, "LEADERSHIP REDEFINED: A Critical Shift for the Modern Workforce" will be led by Lisa Waldren, the co-founder of Good Company Consulting. She will discuss transforming and modernizing your business through improved communication and leadership.
On Thursday, October 5th from 12-3 p.m., attendees will be treated to the legendary, sold-out Exhibit Center. SC&RA brings together 78 of the industry's top manufacturers, software and training providers, insurance representatives and media all in one place.
The event will serve as a fantastic opportunity for networking, in-person introductions and expanding your industry contacts.
A1A SOFTWARE
, developer of 3D Lift Plan and iCraneTrax, has released the first two lift planning tools in its new application based A1A Product Suite. Rigging Designer enables users to create custom rigging plans and Sketch Pad provides a convenient way to sketch preliminary job site data for bids and estimates. office. www.3dliftplan.com;
www.icranetrax.com; www.vrconflux.com
By providing an alternative source of original spare parts and engineering solutions, ALATAS AMERICAS helps operators and owners of cranes to cut the costs of their operations. Alatas began by securing deals with several mobile crane companies in 1988. Over the next 30 years, the company has established themselves in 16 key global locations enabling them to provide clients with field services, workshops, system upgrades and equipment procurement and sales. Their Houston, TX facility provides pump, gearbox and cylinder rebuilds along with 20+ field service technician's providing crane repairs, inspections and rebuilds. They are also a premier Rayco Wylie, Trimble Lifting Solutions and Crosby-BlokCam stocking sales, repairs and service distributor.
www.alatas.com
ALLIED INSURANCE BROKERS (a Gallagher company) has been 100 percent focused on and dedicated to the crane, rigging and specialized transportation industry going on three decades. With 250 plus crane, rigging, & specialized transportation clients nationwide, Allied serves as one of the industry's leading insurance and risk management partners through customized solutions that directly address the unique risks and needs of the businesses within this industry. Allied's vast experience and knowledge deliver additional resources, such as dedicated claims and contract review services, that support its client-partners at the highest level while its Risk Engineering Team provides unmatched safety and training tools that further reduce the occurrence of any claims activity, the company said.
www.alliedinsbrokers.com
ALTEC is the leading provider of products and services to the electric utility, telecommunications, tree care, lights and signs and construction industries. They deliver boom truck cranes and knuckle boom cranes to meet the needs of SC&RA's members. Altec prides itself in their ability to listen to customers to engineer and build custom solutions to meet their unique requirements. The company's factory-direct approach ensures that Altec is always a single point of contact for sales, service and support throughout the life of their customer's equipment. www.altec.com
ASSOCIATED WIRE ROPE & RIGGING is the North American stocking distributor for RopeBlock and GN Rope Fittings. The company offers a full line of crane blocks, snatch blocks, overhaul balls/swivels, hooks and sockets from RopeBlock plus forged heavy lift shackles to 3,000 tons, eye hooks, master links, thimbles and triangle plates from GN. All carry full certification. AWR&R is the producer of the Sea-Link brand of marine and specialty rigging products including 2 to 22-ton snatch blocks, construction blocks, wood and steel shell blocks and cargo hoist blocks.
www.associatedwirerope.com
NEW BIG WOLF SOLUTIONS offers payment processing services designed to reduce costs and simplify accounting. The company works with a multitude of payment processing companies, so they can find the perfect fit for every company. Big Wolf does the leg work to put the most money back in their customer's pocket, the company said.
www.bigwolfsolutions.com
BIGFOOT CONSTRUCTION EQUIPMENT is an American family manufacturer that specializes in outrigger pads. Bigfoot is the only major manufacturer of both wood and custom composite and longest in-house manufacturer of custom composite. The company has veteran employees and ownership that stands behind the guaranteed Bigfoot outrigger pads. Bigfoot has a stock of standard sizes as well as custom outrigger pads to meet and exceed the strength, stability and safety needs of hard-working personnel around the world, the company said. Since building outrigger pads in-house since 1991, Bigfoot has had zero returns.
www.outriggerpads.com
Founded in 1984, BISHOP LIFTING is one of the largest providers of wire rope, slings and rigging related products in the United States. Bishop's dedicated employees help leading companies across all industries solve their lifting and industrial needs. With over 25 branches located strategically across the country, customers have the advantage of accessing Bishop's large breadth of products and services from any location. In addition to Bishop, the BLP family of brands includes Delta Rigging and Tools, Morgan City Rentals, Matex, Wood's Logging, American Wire Rope and Sling, Western Sling, All-Lifts and Louisiana Crane. www.Lifting.com
BRIDON-BEKAERT ROPES GROUP (BBRG) is the world's premier supplier of mission-critical advanced cords and ropes. As a leading innovator, developer and producer of the best performing ropes and advanced cords globally, the Group provides superior value solutions to the oil & gas, mining, crane, elevator and other industrial sectors. BBRG has recently launched new products and services into the market, including Dyform 36LR PI +, Dyform 4, DSC8 PI MAX, a line of resin end-stops and VisionTek.
www.bridon-bekaert.com
BRODERSON MANUFACTURING CORP. has been manufacturing industrial carry deck and rough terrain cranes for the energy, utilities and industrial sectors since 1973. While earning the trust of customers, Broderson's reputation of quality and service can be directly attributed to a team of employees with decades of experience. Broderson is an ISO 9001:2015 certified organization whose employees have a great passion in pursuit of one goal: to manufacture the highest quality and most reliable cranes. Carry deck and rough terrain models range from 2.5 to 25 tons.
www.bmccranes.com
CHART-UR-BAR, LLC (CUB Rigging Gear Supply) is an industry leader and innovator for delivering value and equipment in below the hook "BTH" lifting rental gear. For more than 25 years, the CHART-UR-BAR spreader bar systems, associated rigging gear, team of rigging and lifting specialists and professional engineering services have been used successfully to complete thousands of critical lifts and challenging projects safely, under budget and on time. www.chart-ur-bar.com
CICB has been providing world class education and support services for the crane and lifting industry since 1969. Training is available on-site at location, at facilities in Houston, Orlando and Phoenix, and at various locations throughout the United States and the world. CICB's team of subject matter experts also provide multiple support services to the lifting industry, including operational support onsite, project consultations, lifting program audits, personnel evaluations, equipment inspections and legal support. www.cicb.com
COMANSA is a leading manufacturer of flat top and luffing jib tower cranes. All cranes are built with the latest technology that is grounded in safe, reliable operation. They also are some of the simplest cranes to erect and dismantle because there is no tower top or pendant lines to assemble and all connections are pin connected. Comansa's North American branch offers sales, engineering support, service and parts to the U.S. and Canada from its locations in Charlotte, Dallas and Seattle.
www.lcacranes.com
CRANETRADER is an industry-leading platform serving buyers and sellers of new and used cranes and other rigging and lift equipment and parts. The CraneTrader.com website is designed to make it easy for buyers to browse or search CraneTrader's continuously updated marketplace of cranes, parts and attachments. CraneTrader's monthly print edition complements the online offering, reaching customers directly worldwide. As a Sandhills Global brand, the CraneTrader platform is tightly integrated with other Sandhills products and services. Sandhills is the company behind Machinery Trader, AuctionTime, Truck Paper and many other brands available in the U.S. and internationally. www.CraneTrader.com
CRANEWORKS INC. is an award-winning global provider of quality lifting solutions. With dealerships across the United States representing the world's top crane and heavy equipment brands, the team sells more Manitex boom trucks and Cormach material handling and knuckle boom cranes than anyone in North America, the company said. Founded in 2002, CraneWorks operates nine facilities in the U.S., offering new and used sales, nationwide service, worldwide parts and an extensive rental fleet to customers from a wide variety of industries. www.crane-works.com
CUSTOM MOBILE EQUIPMENT is the OEM of the Versa-Lift heavy duty forklift. The company was founded in 1993 by Gary Dick for the purpose of designing and building material handling equipment. Custom Mobile Equipment has 750 square feet of office space and 29,250 square feet for assembly, painting and fabrication at a facility in Baldwin City, KS. www.versa-lift.com
DEARBORN COMPANIES, supporting the heavy lift/heavy haul industries nationally, is a leading engineering service provider for ground condition surveys, ground stabilization design, rigging and shoring engineering and 3-D documentation of terrestrial and above-ground facilities utilizing laser scanning and UAV ("drone") data collection methods. Dearborn's project experience spans a wide variety of demanding and hostile work environments ranging from power generating stations, refineries and heavy manufacturing plants, to infrastructure (rail, roadways and airports) through healthcare and mission critical facilities. Dearborn's engineering expertise runs the gamut from carry-deck and spider crane placements inside and atop high-rise buildings, through RT, crawler and all-terrain crane deployments on construction sites and in urban (central business district) areas, to super-capacity crawler and ringer cranes (3,000 ton-plus) in industrial and power plant environments. www.DearbornCos.com
DICA is a family-owned and operated company that specializes in building high performance engineered outrigger pads, crane pads and cribbing blocks that are lightweight, easy to use and long-lasting. DICA products are proudly made in the USA, ASME B30.5 compliant and used by operators in 50 plus countries and seven continents around the world.
www.dicausa.com
DORAL EQUIPMENT RENTAL has the largest fleet of Versa-Lift forklifts in the world, along with forklift capabilities up to 140,000 pounds. Doral rents Versa-Lift forklifts, Rigger-Lift, Landoll PT40 and Hilman Traksporter products. All of these leading brands are built for power and versatility, perfect for rigging projects, the company said. A large fleet of equipment means more available units than competitors. In-house transportation ensures timely delivery across all North America (U.S. and Canada) and the most competitive pricing available. Rentals are available for short or long term anywhere in the country.
www.doralequipmentrental.com
ENERPAC is a premier industrial tools, heavy lifting and services company serving a broad and diverse set of customers worldwide. Specializing in high pressure hydraulic tools, heavy lifting equipment and torque and tension solutions, Enerpac helps customers safely and effectively tackle some of the most challenging jobs. Enerpac products are available through a network of 1,400 distributor partners around the world. They provide the technical and the hydraulic expertise needed to support the servicing of standard products, design custom products for unique applications and develop solutions to move and lift some of the largest structures on earth. www.enerpac.com
ENGINEERED RIGGING (ER) is a specialized group primarily offering heavy lifting equipment rentals and a project team of engineering experts. ER engineers provide innovative solutions to complex rigging, lifting and transportation projects while their equipment fleet can be rented to support heavy lift challenges where a crane is not always feasible. The ER team offers consulting, design-build fabrication, SME – Subject Matter Experts, load testing, technical support and their fabrication facility can manufacture below the hook lifting devices or complete hybrid equipment solutions. As an Enerpac distributor and service center, Engineered Rigging's fleet consists of hydraulic gantries, strand jacks, slide systems, jack up systems, sling-adjusters, heavy towable carts, cube jacks, SPMTs, hydraulic pumps, platform trailers, cylinders, driven skates and more. The fleet also includes specialty equipment including bridge lift systems, knuckle boom systems, pipe modular lift systems, lift tower systems and load manipulators.
www.EngineeredRigging.com
FAYMONVILLE manufactures trailers for heavy-duty haulage and oversized cargo transportation. With more than 50 years in business, Faymonville provides customers optimal solutions and systems for any transport need outside the usual norms. The full product range encloses telescopic and steerable trailers, double drop trailers, dual lane trailers and modular trailers. The excellent manufacturing quality of the products are secured by high-tech production processes, the company said.
www.faymonville.com
FLEET COST & CARE (FCC) is a fleet management software company serving businesses of all sizes in the heavy equipment industry. FCC's software enables companies to improve internal operations by providing a centralized system that speeds up invoicing, streamlines payroll and ensures safety and success. The innovative FCC solution eliminates needless duplicate data entry while maximizing fleet and personnel efficiency and profitability.
www.fleetcostcare.com
GARROD HYDRAULICS specializes in the remanufacturing of hydraulic cylinders.The company handles large cylinders in-house and chrome plating up to 46 feet in length. Garrod Hydraulics has been rebuilding hydraulic cylinders since 1978 and is ISO 9000 certified. www.garrod.com
GKS LIFTING AND MOVING SOLUTIONS is a supplier of high quality, German-made rigging and moving equipment. GKS is celebrating its 55th year of business and has had a U.S. presence for 15 years. Products include hydraulic jacks (5-30 tons), dollies (2-200 tons), rotating dollies (2-12 tons) and remote operated/battery powered robotic transport systems. All products have a 2–5-year warranty and ship from Springfield, OH within 24 business hours. www.gksweb.com
GLOBAL EXECUTIVE SOLUTIONS GROUP specializes in providing talent that works with cranes and specialty lift systems as well as specialized transportation to include flat bed, heavy haul, over dimensional, Goldhofers, SPMTs and rail cars. Whether it is for positions in senior management, operations, sales and marketing, safety, engineering, information technology, accounting or human resources, they have the resources. www.globalesg.com
GOLDHOFER AKTIENGESELLSCHAFT is one of the leading global manufacturer of transport equipment in the field of general and heavy-duty road haulage and oversized cargo transportation. The product range with payloads from 30 to more than 15,000 tons, includes trailers, semitrailers, modular heavy-duty systems, self-propelled trailers as well as transport solutions for wind power plants. Goldhofer meets an extremely wide variety of needs in almost every transport situation, the company said. www.goldhofer.com
GREENFIELD PRODUCTS is a leading manufacturer of specialized solutions for the crane rental and construction industries. Products are designed, engineered and manufactured out of Union City, TN and supported by a nationwide network. Greenfield offers a full line of crane boom dollies, crane mats, boom launcher trailers, counterweight trailers and lifting devices. Their line of Smart Crane Mats have become a mainstay on jobsites around the country due to their reliability and durability, the company said.
www.greenfieldpi.com
HALE TRAILER operates as one of North America's largest retail suppliers of commercial and specialized trailers through the sale, rental and servicing of new and used equipment. Representing the majority of leading U.S. manufacturers, Hale Trailer's inventory features a full range of products for sale at each of its 13 locations as well as its own extensive rental fleet consisting of vans, flats, steps, telescopic deck trailers, lowboys, multi-axle trailers, blade trailers, schnables, hydraulic suspensions, steerable equipment and more. Additionally, Hale is the exclusive North American representative for Faymonville and Cometto trailers with available inventory to purchase or rent. www.haletrailer.com
Since 1947, HBC-RADIOMATIC has led the market in the development and production of radio remote control systems for industrial, construction and mobile hydraulic applications across the globe. Through the company's stringent quality standards, ground-breaking innovations and dedication to its customers, HBC-radiomatic continues to set the benchmark for cutting-edge, robust wireless controls. Worldwide demand for HBC-radiomatic systems has led to an international network of subsidiaries and partners now serving more than 60 countries. Established in Cincinnati in 1998, HBC-radiomatic, Inc. has become the leading supplier of safe radio remote control solutions for North America. www.hbc-usa.com
HIGGINBOTHAM is an employee owned and customer inspired, insurance and financial services broker that's family to employees, accountable to clients, teammates to carriers and generous to their communities, the company said. Their dedicated crane & rigging/ specialized transportation risk management team and broker services are led by Parker Holt, managing director. Holt and his team understand the unique exposures and coverage structures specific to operations and bring direct market access and unique program solutions to their clients.
www.higginbotham.com
HOLLOWAY HOUSTON is a leading supplier of superior lifting products and services to energy and construction markets worldwide. Holloway's large inventories, quality manufacturing, value-added services, testing facilities and state-of-the-art equipment combine to deliver end-to-end industrial lifting solutions. Committed to quality, Holloway is ISO 9001 certified and staffed by over 200 professionals dedicated to exceeding the needs of industrial lifting clients across the globe. www.hhilifting.com
INDUSTRIAL TRaiNING INTERNATIONAL (ITI) is a global leader in the design and delivery of learning solutions for organizations conducting crane, rigging and load handling activities. Founded in 1986, the company originally specialized in instructor-led training, field services and consulting. ITI has since grown to produce live online and on-demand courses through the ITI Learning Hub and has been recognized with numerous industry association awards for its groundbreaking virtual reality crane and equipment simulations. ITI serves thousands of customers spanning dozens of industry verticals via their offices and training centers located in the USA and Canada.
www.iti.com
J&R ENGINEERING, located in Mukwonago, WI, is the manufacturer of the Lift-N-Lock hydraulic telescopic boom gantry, Delta Lift rubber-tired gantry and Lift-N-Lock Gantry Crawlers. The company offers exclusive Stabilizer Bars for superior lift stabilization, side shifting Powerlinks and other specialized lifting equipment serving the machinery moving, industrial material handling and nuclear industries. All Lift-N-Lock products come equipped with secondary full-load holding cam locks and high strength multiple stage boom sections. www.jrengco.com
For over 40 years, KENNEDY WIRE ROPE has been dedicated to providing the highest quality lifting and rigging equipment to the many industries they serve. The company strives to be an industry leader and remain dedicated to providing valued customers with the very best the industry has to offer. All of their slings are fabricated in ISO 9001:2015 certified facilities and all hardware is manufactured to exacting standards and meets all safety requirements. www.kwrs.com
KHL GROUP is a diversified media company and the leading supplier of international construction and power information around the world. Using its market-leading magazine brands, KHL has expanded into digital magazines, e-newsletters, directories, podcasts, social media, book publishing, direct mail, list rental, exhibitions, virtual events, conferences and contract publishing. KHL publishes American Cranes & Transport and International Cranes and Specialized Transport, the official magazines of the SC&RA. www.khl.com,
www.americancranesandtransport.com
LGH is North America's largest organization devoted exclusively to providing lifting and moving equipment for rent. With over 70,000 pieces, LGH holds the most comprehensive inventory of hoisting, rigging, jacking, pulling, material handling and safety gear, available at 23 warehouse locations across the U.S. and Canada. Whether for simple everyday tasks or specialized projects, you can count on LGH to have what you need in stock, ASME certified, and ready for immediate and safe use. For more information visit www.rentlgh.com.
LIEBHERR has developed a large, continually evolving range of sophisticated products and services for more than 70 years. Practical and seasoned machines, coupled with proven engineering and high quality, ensure customer benefits in all product areas, the company said. Liebherr offers a comprehensive selection of mobile and crawler cranes with telescopic and lattice booms, as well as rough terrain cranes, duty cycle crawler cranes and piling and drilling rigs. Liebherr also manufactures one of the widest ranges of fast-erecting and top-slewing tower cranes in the world.
www.liebherr.com
Sophistication, ingenuity and brute force is the combination driving LIFT SYSTEMS success in being the world leader in lifting products. A broad line of telescopic hydraulic gantries, including the renowned Power Tower boom style gantry, to the widely known Mobilift and Twinlift pick and carry equipment, Lift Systems offers a solution for any special lifting requirements. For those unique projects, Lift Systems offers custom design and build services. Gantries, mobile lifting, trailers, transporters, telescopic forklifts, load weighing systems, custom cylinders and a wide range of accessories. www.lift-systems.com
LINK-BELT CRANES, with headquarters in Lexington, KY, is a leader in the design and manufacture of telescopic boom and lattice boom cranes for the construction industry worldwide. Link-Belt is committed to the manufacture and service of high-quality products that satisfy customers worldwide. Link-Belt Cranes is also home to a family of passionate professionals with a legacy of innovation and cutting-edge technology spanning over 145 years. These professionals, in an 815,000 square-foot manufacturing facility and with a culture of continuous innovation, have pushed Link-Belt to be the most modern crane manufacturer in North America, the company said. www.linkbelt.com
For decades LOAD KING has been producing first-class heavy equipment. Cutting-edge innovation and engineering excellence make them a market leader, the company said. Load King is a vital part of the Custom Truck One Source family of brands, offering standard and custom trailers, vocational equipment, and a full line of boom trucks and truck cranes.
www.loadkingmfg.com
MARINE & INDUSTRIAL is a regional leader in brand name and custom fabricated lifting & rigging products. Spreader bars, rental rigging, wire rope, synthetics & chain. They provide load testing by water bag, mobile wire rope spooling, techs for onshore/offshore socket pouring, pad eye testing, inspection, magnetic (NDT) wire rope testing and spooling.
www.marineandindustrial.com
MAZZELLA is a source for high-performance crane rope solutions. The company has mobile spooling trucks to provide reliable, 24-hour, on-site service to all mobile crane customers. Their spooling units were designed and built to handle a variety of applications in the mobile crane industry with the ultimate goal of providing crane customers with as little down time as possible. Mazzella employs certified technicians who can perform an in-field poured socket replacement for high-performance crane rope.
www.mazzellacompanies.com
METER is a bearings manufacturer with over 40 years of experience. From roller bearings for hydraulic pumps to ball bearings for agricultural equipment, from slewing bearings for cranes to planetary bearings for gearboxes, and to mast bearings and chain sheaves for any lifting purposes, METER has gained critical knowledge to deliver best in class results from concept to production in a broad spectrum of applications. METER is headquartered in Italy with manufacturing facilities both in China (Shanghai) and USA (South Carolina), and with sales offices in several countries.
www.meterbearings.com
MGX EQUIPMENT SERVICES is the largest Manitowoc and Grove crane dealer in the U.S. serving a variety of end market customers. With a nationwide field sales and service team, MGX provides crane rentals, new sales, used sales, aftermarket parts, service, remanufacturing, structural repair services, and crane certification training from its 12 branch locations for all Grove, Manitowoc, National Crane and Potain crane product lines.
www.mgxequipment.com
Since its founding in 1935, MILLER LIFTING PRODUCTS has expanded its product offering for many lifting devices, including Hi-Lift crane blocks, forged hooks, swiveling overhaul balls, Pengo-Miller line pulling swivels and ISO/Link-AC electrically insulated lifting products for power line safety and industrial crane isolation. In 1992, Miller became a division of GHM Industries, Inc. and relocated to central Massachusetts. Markets served include the general construction and crane industries, utility construction, heavy lift industry, oil & gas, mining, aerospace and U.S. military/government projects.
www.millerproducts.net
NATIONAL INTERSTATE INSURANCE COMPANY, a member of Great American Insurance Group, is a leading provider of specialty insurance with a focus on the crane, rigging and specialized carriers industry. As an endorsed market partner, National Interstate offers the SC&RA membership a range of products including guaranteed cost and deductible programs, as well as innovative alternative risk transfer options. Established in 1989, National Interstate provides customers with customizable product offerings, exceptional service, aggressive claims handling and proactive risk management services. National Interstate and its insurance subsidiaries are rated "A+" (Superior) by A.M. Best Company. www.natl.com
NBIS (NATIONSBUILDERS INSURANCE SERVICES) is the premier insurance provider to the crane, rigging and specialized transport industries, serving SC&RA members as an endorsed property and casualty insurance provider for over 25 years with insurance coverage and innovative risk management solutions. The NBIS team provides members with customized insurance products to protect businesses as well as contract management, preventative risk analysis and planning before claims handling is necessary. NBIS provides coverage from a variety of A+ (Superior) rated carriers by A.M. Best Company and licensed in all 50 states. www.nbis.com
NCCIC provides education, training and support services for lifting and foundation drilling professionals. With facilities in San Antonio, Houston and Mobile, they offer training and service at their facilities as well as on-site at customer locations around the world. Whether its an individual looking to get certified or a company needing to ensure your employees are properly trained and your equipment is properly maintained, their team can help. They offer NCCCO Exam Preparation, OSHA Compliant Qualifications Training, Equipment Inspections and more.
www.nationalccic.com
NELSON MANUFACTURING COMPANY is North America's premier manufacturer of custom semi-trailers, boom dollies and boom launch trailers. In business since 1947, Nelson has the experience and the ingenuity to solve the most challenging transportation requirements. The company's trailers and dollies are built to order which allows them to offer solutions to specific needs. Nelson uses the latest technologies combined with proven designs to provide not only the most efficient and user-friendly trailers and boom dollies on the market but the most durable as well. They provide products for the crane, rigging, construction, heavy haul, over size and aerospace markets.
www.nelsontrailers.com
PACCAR WINCH engineers and manufactures industry-leading winch, hoist and drive systems under the BRADEN, CARCO and Gearmatic brand names. PACCAR Winch is proud to offer a wide range of solutions for specialized transportation and material handling including crane hoists, trailer and recovery winches, swing drives and track drives. The company works hand-in-hand with customers to develop the best products for their needs.
www.paccarwinch.com
PFEIFER WIRE ROPE & LIFTING TECHNOLOGY is an internationally operating, family-owned company with more than 430 years tradition in the wire rope and lifting industry. Pfeifer is an original supplier of wire rope and lifting gear to many of the world's leading equipment manufacturers. Pfeifer's expansive know-how, state of the art testing facility and engineering resolve, makes the foundation of the company's philosophy of innovation.
www.pfeifer.us.com
ASC/PYTHON AMERICA ropes are made in Germany including all wires and strands. Some of the company's new Compac 35 Plus true nonrotating ropes, from 8 to 32 millimeters, are available and in stock for all truck, mobile, crawler and tower cranes. Additionally, the company's continuous training courses are provided throughout the country for proper installation of crane ropes.
www.ascindustries.com
RIGGING GEAR SALES is home to North America's largest fleet of hydraulic gantry systems and accessories. With over 100 gantry legs, over 100 lifting beams in their rental fleet, and over a half of a mile of gantry runway track, RGS has the right equipment at the right time. Other uncommon tools round out the fleet such as side shift systems, track elevation stands and their new 550-ton Rotation Station. RGS compliments their fleet of Lift Systems' brand gantry equipment as a North American dealer for the TII Group – Scheuerle, Nicolas, Kamag brands of special transport trailers. RGS has recently added 4-axle SPMT Light special transport trailers to their sales and rental fleet. www.rgsinc.net
ROUSE is the gold standard for appraisals, used equipment sales support and rental metrics benchmarking for customers throughout the United States, Canada and the United Kingdom. Rouse Appraisals is the industry standard for asset-based lenders seeking asset valuations that meet their demanding criteria, the company said. Rouse Sales provides rental companies, contractors and dealers with the market intelligence and software they need to optimize the used equipment sales process. Rouse Analytics provides Cat-Class level comparisons of rental rates, utilization and other key performance metrics to industry benchmarks.
www.rouseservices.com
This summer, SANY AMERICA introduced their rough terrain crane line to the American market with the SRA750A and SRA1000A and increased their crawler crane offering with the SCA4000A. Their large touchscreen LMI systems are pictorial, easy to navigate and take the operator's experience and machine intelligence beyond expectations. The onboard diagnostics can self-diagnose any issues and guide operators towards a resolution – often leading down to the wire number. SANY America proudly offers the industry's strongest standard warranties on all their cranes.
www.sanyamerica.com
SKYWARD SPECIALTIES INSURANCE COMPANY, a long-time SC&RA member and specialty insurance carrier, brings extensive expertise and years of service to the crane, rigging, millwright, equipment rental, dealer and other construction markets. Skyward offers guaranteed cost, deductible and its new Crane Captive as insurance options to the market. Customers and agents get customizable coverage, exceptional service, aggressive claims handling and proactive risk management services. Skyward Specialties is >1 billion in revenues and its subsidiary carriers Houston Specialty Insurance Company and Imperium Insurance Company are rated A- (Stable) by A.M. Best Company.
www.skywardinsurance.com
TALBERT MANUFACTURING manufactures a variety of heavy haul trailers and specialized transportation equipment. Located in Indiana, Talbert has been serving the transportation industry since 1938 covering commercial, government, aerospace and energy applications as well as in-plant material handling movers, manufacturing systems and processors. Talbert products include utility and tag-a-long trailers, tilt deck trailers, hydraulic slide axle/hydraulic tail trailers, low bed heavy haul trailers, extendible trailers (flats, step decks, lowbeds, hydraulic necks), spread axle trailers (East and West coast styles) and multi-axle configurations. www.talbertmfg.com
TEREX CRANES is a global crane company manufacturing tower and rough terrain cranes. The company offers a full product line of state-of-the-art flat top, hammerhead, luffing jib, and self-erecting tower cranes. The new generation of rough terrain cranes includes several models for the American marketplace and continue to grow. The dedicated parts and service team has a tremendous amount of combined experience, knowledge and expertise to support not only new products but also legacy crane products, the American, Loraine and P&H crane.
www.terex.com/cranes
THE CROSBY GROUP is the world's leading manufacturer of rigging, lifting and material handling hardware. With a global network of more than 3,000 distributors and local support, the company has set the standard for quality, training, and technical expertise in the field. Brands include Crosby, Gunnebo Industries, Crosby StraightPoint, Crosby BlokCam, Crosby IP, McKissick and Speedbinders.
www.thecrosbygroup.com
THE TADANO GROUP is a leading global manufacturer of mobile cranes and aerial work platforms driven by its core values of safety, quality and efficiency based on compliance (C+SQE). Each and every one of Tadano's products and services encompass these values to reinforce continuous pursuit of excellence for the world and the future through high-quality lifting equipment, the company said. Tadano's corporate philosophy of creation, contribution and cooperation strives to foster tight-knit cooperation between people both inside and outside of the organization in order to create products, technologies and services that deliver value to the customer and to the society as a whole. To implement this corporate philosophy, Tadano's management strategy emphasizes balanced growth for both the company and the people whose lives it affects.
www.tadanoamericas.com
Since its start in 1954, TOWSLEYS has become a nationally recognized leader in providing solutions for clothing, promotional products, gifts and service awards, ranking in the top 2 percent in the U.S. From t-shirts, hats and polos to safety vests, gloves and jackets, to pens, mugs, banners or anything customers can put their logo on, Towsleys have served the crane, construction and equipment industry with creative, price conscious branded merchandise for customers or employees. www.towsleysinc.com
TRAIL KING INDUSTRIES, North America's largest specialized trailer manufacturer, has been a supporting member of the SC&RA for over 40 years. Trail King engineers and manufactures dual-lane transport systems, hydraulic Schnable neck, blade hauling and custom multi-axle trailers for the wind energy industry and specialized hauling markets. Trail King strives to lead the way in the trailer industry, delivering the best trailers in the world for its customers' success. www.trailking.com
TRAIL-EZE TRAILERS builds a variety of standard and specialized equipment trailers to help with all transportation needs, which is a result of 50 years of experience designing and producing the best the industry has to offer. Trail-Eze is a custom trailer manufacturer with a complete line of rear- loading hydraulic tail and slide axle trailers, front-loading folding goose neck and hydraulic detach trailers and high-capacity multi-axle trailers. For great craftmanship, lasting durability and promises kept, look to Trail-Eze. www.traileze.com
TRANSMASTER TRAILERS/MASTER SOLUTIONS is dedicated to the design of innovative specialized hauling solutions to satisfy a customer's specific needs, providing a high-quality product that is robust and reliable. At their Carlisle, PA facility, they engineer and manufacture various types of premium custom trailers. TransMaster Trailers offers specialized multi-axle steering dollies, perimeter frames, extendables, high-capacity steering trailers, jeeps, heavy-duty step-decks, detachable gooseneck lowboys, counter-weight trailers, wind energy trailers, beam systems etc. and TWM Boom Dollies.
www.transmastertrailers.com
TRANSPORT PRODUCTS AND SERVICE ENTERPRISES, INC. (TPSE INC.) is a woman owned business, offering products, service, maintenance and technical assistance to the specialized transportation, aerospace, power generation, ship building, metallurgy, construction and millwright industries, among others. Featuring products from the TII Group including Scheuerle and KAMAG, TPSE is a source SPMTs, shipyard transporters, hydraulic road transporters and more. TPSE, Inc. also offers material handling devices.
www.tpseinc.com
TRANSWORLD MANUFACTURING has been specializing in street legal crane transportation since 1946. The company was the first to introduce the direct-to-boom dolly mount and the articulating boom dolly. Transworld's market understanding comes from its history as a crane owner. The company is constantly improving its crane accessory products to help customers become safer and more efficient. Transworld specializes in boom dollies, spreader bars and custom hauling solutions. www.twm-usa.com
U.S. CARGO CONTROL is the source for equipment for hauling, rigging, towing, lifting and moving all kinds of cargo. Specializing in the cargo control, rigging and lifting and moving supplies industries, they offer thousands of products online and welcome custom orders and special requests. In-house manufacturing capabilities include custom tiedown straps, lifting slings, flatbed tarps and cargo nets. Located in the Midwest, they offer superior customer service, a knowledgeable sales team, and fast delivery, the company said. www.uscargocontrol.com
USI INSURANCE SERVICES is a national U.S. insurance broker with a heavy equipment practice group headquartered in Coral Gables, FL. The USI Heavy Equipment Division is generalist-free. The company's veteran team of heavy equipment insurance specialists has knowledge of the crane and rigging, millwrighting, concrete pumping and specialized heavy haul industries. USI knows the complexities of industry-specific benchmarking, contract language, manuscript coverage forms, risk management, claims advocacy and more. www.usi.com
verope USA provides affordable high quality special wire ropes for construction and heavy industry, mining, as well as offshore and port applications to the world market. Powerful reliability is one of their products' key features. Combining know-how in special wire rope constructions with a service strategy of consistent innovation makes verope a perfect partner for rope applications that matter, the company said.
www.veropeusa.com
VISUAL DISPATCH developed by SENARC SYSTEMS is a resource management software solution for the crane and rigging industry. Capabilities include quoting, scheduling, dispatching, eTickets, safety, payroll, invoicing, accounting integration, preventive maintenance and extensive reporting. Over the years Visual Dispatch has advanced as a powerful tool to handle the requirements of the crane and rigging industry and the growing needs of any size company.
www.visualdispatch.com, www.senarc.com
For more than 30 years, WHECO CORPORATION has been providing repair and restoration services to the crane, lifting and aerial industry. WHECO provides full, turn-key repairs including fabrication, hydraulic, mechanical, electrical and painting services. WHECO prides itself on being able to provide OSHA, Cal-OSHA, ANSI, AWS and OEM compliant repairs. WHECO operates from its complete service centers in Richland, WA; Seattle, WA; Santa Fe Springs, CA; Aiken, SC, and Portland, OR. www.wheco.com
WIKA MOBILE CONTROL (WMC) provides operator aids, control systems and sensors including load moment indicators, wireless/wired load, angle and anti-two block systems for lifting equipment. WMC's complete line of consoles, controls and sensors can be used in any application from monitoring standard to custom control solutions. These systems and sensors meet OEM and retrofit requirements in lifting applications. www.wika-mc.com
WIRECO is the global leader in manufacturing, engineering and distribution of wire rope, synthetic rope and electromechanical cable. With true global reach, they deliver products for equipment and applications no matter where the worksite may be. WireCo WorldGroup products are used in thetransport industry to load and unload freight; in the construction industry to move materials; and in the manufacturing industry to help assemble heavy equipment.
www.wireco.com
WRIGHTPLAN INC. offers compelling business management solutions for the crane, rigging and specialized construction industries. Their growing suite of web-based tools is easy-to-use, configurable and designed for both the office and the field. From estimating and job creation through to scheduling, dispatching, tracking and beyond, WrightPlan eliminates duplicate data entry and siloed applications from a customer's workflow. Reduce sales cycle, standardize operations and start spending more time fostering growth. www.wrightplan.com
YOKE is Taiwan based manufacturer of lifting fittings for chain, wire rope and webbing slings for more than 35 years. Certified by ISO 9001 as well as DNV, API, ABS and DGUV. YOKE supply digital product line and qualified products tested in accordance with EN1677, i.e. Lifting Point(YP), DA shackle(DNV 2.7-1 approved), Snatch Block (YSB) and G100 lifting components. As a proponent of "safety" as a value, the company has embraced "pursuit of quality perfection, constant innovation and development, sustained management improvement and creation of customer satisfaction" as their management philosophy. www.yoke.net
ZOOMLION Heavy Equipment N.A. is a leading manufacturer of cranes, excavators, concrete trucks, material handling and aerial work platform equipment. With globalization as one of the core strategies, Zoomlion Group has production bases in China, Italy, Germany, India, Brazil, and Belarus, 21 subsidiaries globally, and multiple brands under the Group - CIFA in Italy, Raxtar in the Netherlands, M-TEC and Wilbert in Germany. Zoomlion is consistently listed as on International Construction's Top 10 Construction Equipment Manufacturers.
www.zoomlion-na.com