Zeppelin buys Danish rental business
By Murray Pollok12 April 2023
Zeppelin Group is buying Danish rental company CP ApS, a three-location specialist in the rental of temporary accommodation and general construction equipment and tools.
It is the first rental acquisition by Zeppelin in Scandinavia since it became Caterpillar's dealer in Denmark, Sweden and Greenland in late 2019.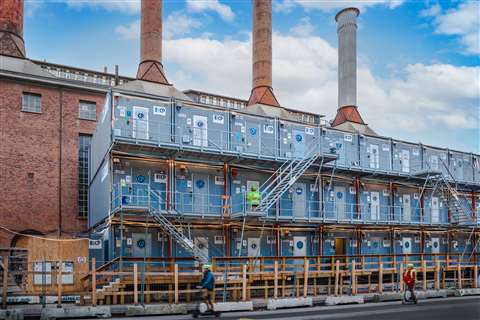 The financial details have not been disclosed and Zeppelin said it hoped the transaction will be complete by the end of May or early June.
CP's head office is in Viby Sj, west of Copenhagen, and it has other offices in Galten, near Aarhus, and Middelfart. It runs a fleet of 11,000 units and has 150 employees.
Peter Gerstmann, CEO of the Zeppelin Group, said; "The expansion of the integrated solutions offering provided by the Strategic Business Unit Rental takes us a big step forward in building a leading rental organization in our Scandinavian markets."
Julie Bruun, owner and CEO of CP ApS, said Zeppelin was a buyer with the same values and corporate culture; "Customers of both CP and Zeppelin will experience a complete product portfolio and access to a huge fleet, resulting in an even better service with a total of seven branches in Denmark.
"Zeppelin will take digitalization and sustainability to a higher level and offer the best solutions in the industry."
Arne Severin, head of the Zeppelin's rental business unit, added; "The acquisition significantly strengthens our position in a highly competitive market. CP's portfolio complements ours perfectly and opens up new growth opportunities."
Bruun will leave CP at the end of June, when she was due to go on parental leave; "I confidently hand over to Zeppelin and look forward to following the journey ahead from the sidelines."
CP was founded by Georg Bruun in 1986 and began by trading in shipping containers. That business developed into selling and renting temporary accommodation, and was augmented by construction equipment in 2004. Georg's daughter, Julie, started working at the business in 2013 and became managing director the following year.
Zeppelin Rental has more than 2,000 employees at over 160 locations in Germany, Austria, the Czech Republic, Slovakia, Sweden and Denmark.