Zeppelin launches sharing app in Germany
Zeppelin Rental has launched its Rental+ app in Germany; the app follows the car sharing principle, whereby users "benefit from maximum flexibility, lower costs and increased efficiency that conserves resources." 
After registering and logging into the app, customers can their desired product and rental period. Once a machine has been rented in the app, it can be unlocked via smartphone and later locked again. The physical key is located in a key safe on the machine, with the code  provided in the app.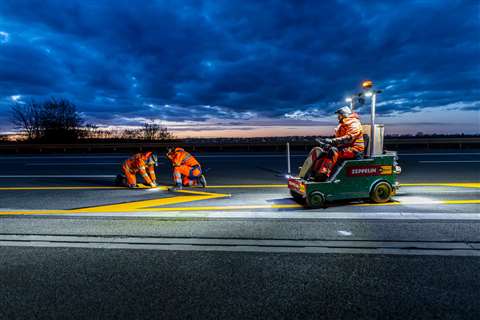 After going through a check-out process in which machine condition and working hours are confirmed and documented, the customer can use the machine directly. The machine is returned in the same way.
Germany headquartered Zeppelin - which also operates in Austria, Czech Republic, Denmark, Slovakia and Sweden - confirmed Rental+ has been launched in Austria on a major project, with its rollout in the German market to follow over the rest of 2022.
"With Rental+, we create the possibility for major projects to independently rent and return selected construction machinery and equipment – 24/7 and without any of our employees on site," said Benjamin Höck, Head of Digital Business & Partnering.
"We place a custom-fit fleet of vehicles coordinated with customers on the project or in a defined area," he said.
"Rental+ enables maximum flexibility, 24/7 availability, efficient use thanks to daily billing, and added sustainability. These are advantages that customers in Germany are now also set to benefit from: "In one specific case, we are even considering using Rental+ at a customer's depot," said Höck.
The Austrian pilot - at Vienna's North Station - confirmed benefits to customers including flexibility and reduced costs, said Sascha Garsztka, Head of Rental and Sales at Zeppelin Rental Austria.
"In the last six months, customers have mainly rented excavators and wheel loaders via Rental+ - machines that would have taken a long time to order were now available within minutes – without any delivery costs.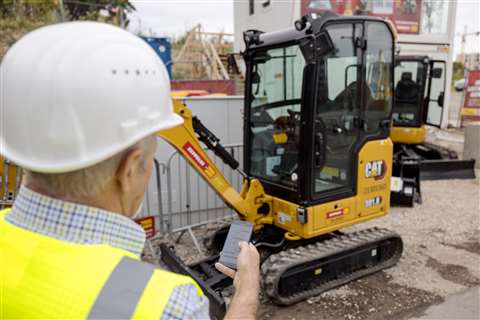 "These are particularly significant if you only want to rent for a few hours or days. Users have been positively surprised above all by the ease of handling. In addition to the rental, support for potential problems is also uncomplicated. The phone number of the appropriate contact person is available directly in the app," said Garsztka.
A statement from Zeppelin said that while the rental principle is sustainable in itself, "Rental+ makes machine utilisation even more efficient and thus more resource-efficient."
The app means demand on large construction sites can be anticipated in advance and machines made available, the company said.
"Up to 20 percent fewer machines and equipment are thus required in a medium- to long-term scenario. In addition, there are CO2 savings thanks to a reduction in logistics processes as well as individualised information on the ecological use of machinery, which is played out to customers directly in the app."