Zeppelin's Scandinavian expansion approved
By Thomas Allen03 January 2020
Zeppelin Group's takeover of the distribution and service of Caterpillar's products in Scandinavia has been approved by European supervisory authorities.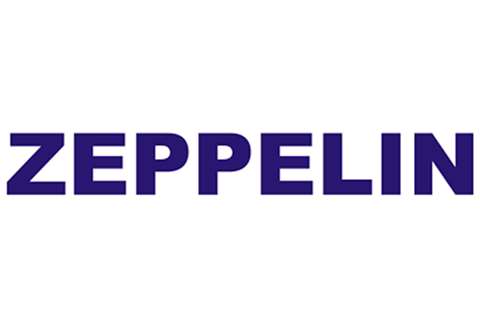 Peter Gerstmann, Chairman of the Management Board at Zeppelin, said, "We are looking forward to continuing the success story of the Zeppelin Group with our new northern European colleagues and our long-standing partner Caterpillar. We will now also offer customised solutions for our customers in northern Europe."
Part of Zeppelin's long-term growth strategy, the latest expansion gives the company responsibility for Caterpillar equipment and components in Sweden and Denmark, including Greenland. The portfolio also includes drive, propulsion, traction and energy systems, as well as equipment rental.
For the engine brand MaK, in addition to Sweden, Denmark and Greenland, Zeppelin is also taking over the distribution and service of engines and energy generators in the Baltic states (Estonia, Latvia and Lithuania), Finland, Iceland and the Faroe Islands.
One particular focus of Zeppelin's growth strategy in the new territories will be the development of a strong rental business, as well as the expansion of the used machines business.
The machine population will be expanded in these markets, and Zeppelin plans to strengthen the spare parts and service business with its service concept.
Sweden and Denmark had been covered by Dutch Caterpillar dealer Pon, so all the necessary assets will now be transferred from them to Zeppelin.
The existing employment relationships with the approximately 800 Pon employees will also be taken over by Zeppelin.
As part of the expansion, Zeppelin will also be rearranging its Strategic Business Units (SBUs). In the new distribution and service territories, construction and mining equipment will be managed in a separate SBU under the name Construction Equipment Nordics. Management of this SBU and of the new group companies in Sweden and Denmark will be taken over by Volker Poßögel, who was previously manager of the Power Systems business unit.
In addition to the distribution and service partnership with Caterpillar, Zeppelin will also integrate the SITECH companies in Sweden and Denmark. They specialise in the distribution and service of products by Trimble, which supplies machine controls, GPS navigation systems and fleet management solutions.
Since the group first partnered with Caterpillar in 1954, it has steadily expanded its sales and service territory as well as its portfolio of products and services. At present, the company is active not only in Germany, Austria, the Czech Republic and Slovakia, but also in much of the Russian Federation, in Ukraine, Turkmenistan, Uzbekistan, Tajikistan, Armenia and Belarus.