ZF CeTrax Electrifying Terberg Terminal Tractors
By Mike Brezonick06 August 2020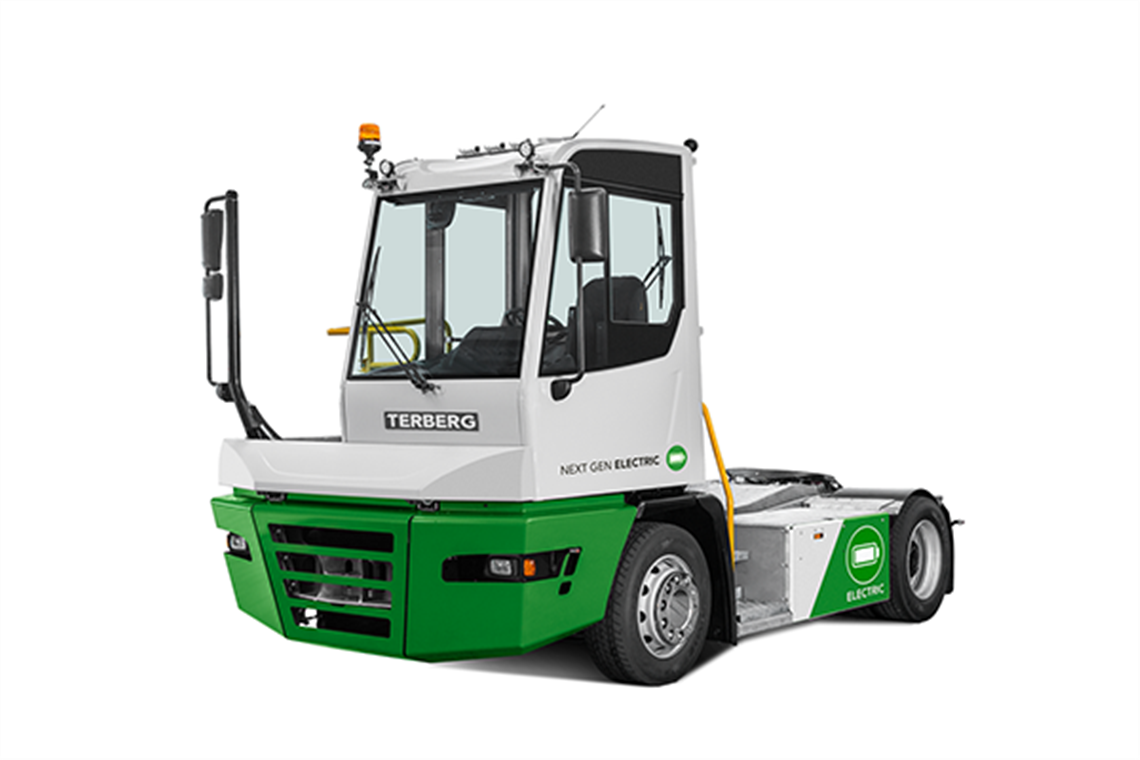 ZF announced that Terberg Special Vehicles, a Netherlands-based manufacturer of building terminal, RoRo and yard tractors and related vehicles, has integrated ZF's CeTrax electric drive system in its YT203-EV electric terminal tractors and BC202-EV electric body carriers.
CeTrax is built on a plug-and-drive approach designed to allow it to be mechanically integrated into existing vehicle platforms with only minor changes to the chassis. With axles, differentials and other components untouched and ZF providing all drive controls and inverters, vehicle manufacturers and retrofitters get a tuned solution for switching from conventional drivetrains to electric drive in a simple, straightforward way.
With outputs up to 300 kW (402 hp) the electric central drive responds almost silently and conforms to the legal noise parameters at night, ideal for operators who need to plan additional shifts at peak times, ZF said.
Terberg introduced its new generation of electric vehicles in February this year and four new YT203-EV terminal tractors will go into operation in early 2021 at Port of Helsingborg, the second largest container port in Sweden.
"ZF and Terberg have been business partners for 50 years and working on the integration of CeTrax into our new generation of electric vehicles gave us the opportunity to deepen this long-term relationship," said Ronald van Zoelen, engineering manager at Terberg Benschop. "The lines with ZF engineering are short, which contributes to the most optimal coordination."
The new vehicles have been tested extensively before they will go into series operation. Nap Transport tested the Terberg electric body carrier at the DPD parcels site in Veenendaal (Netherlands) for several months early in 2020. "We were very pleased with the electric Terberg body carrier," Director Arjan Nap at Nap Transport. "The fact that it is very quiet is highly appreciated, and all functions of the Terberg BC202-EV operate in the same way as on the diesel version. That is why we now prefer fully electric operation. The drivers really like it."