Zhongjian Huijin receives Skyjack units
By Lindsey Anderson13 December 2018
Skyjack has delivered a fleet of its the SJIII 3219 scissor lifts to a new customer in Beijing. Zhongjian Huijin, a rental company based out of Beijing, has been helping companies in Northern China work safely at height since 2014.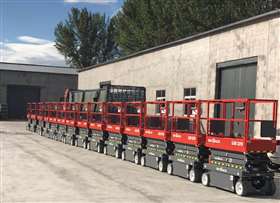 "We have been hard at work since our official entrance into the Asia market and the relationships we've been building have really paid off for Skyjack," explains Jack Dai, account manager for sales in China. "This delivery helps solidify Skyjack's foothold within the Northern provinces."
The orders were placed in two stages throughout Q3 and Q4 2018 and Skyjack delivered a fleet of SJIII 3219s in early Q4. According to the company, this class of scissor lifts is historically the most popular within that region.
"The feedback from our initial order this year was so positive from our customers, we knew we would have no issue renting out more of these 19-foot scissor lifts," said Lu Lei, owner of Zhongjian Huijin. "We're happy about the decision to bring more Skyjacks into our fleet and look forward to continuing a relationship with a company who truly is easy to do business with."
With the last shipment arriving to the Beijing stockyard early Q4 2018, Zhongjian Huijin now rents a full fleet of the scissor lifts.
"Our team has built up a large network within the China region and we're happy that more and more companies are choosing our simply reliable products for their access needs," Dai says.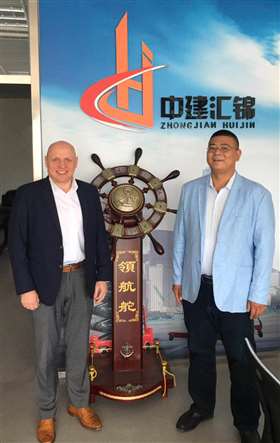 Zhongjian Huijin