Zoomlion's product showcase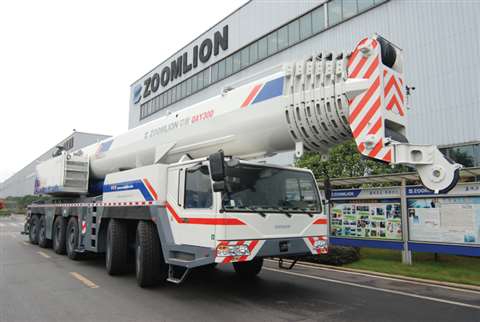 Manufacturer Zoomlion said it would have over 10 new and improved products on its stand at this year's BICES show in Beijng, China, covering the concrete, mobile crane, earth moving and pile foundation sectors.
These include a 300 tonne capacity all-terrain crane and a new a four-axle truck-mounted concrete mixer, the 12 CBM, which incorporates technology from the manufacturer's Italian subsidiary Cifa in its frame that is said to reduce vibration during travel.
In addition, the company said it would have two excavators on its stand, equipped with high-power Cummins engines and high-flow hydraulic systems. It said GPS technology had also been added to allow performance to be constantly monitored.
Other products on display will be a re-designed and improved V series rotary drill. Zoomlion said technology including engine cold start protection and an improved high-speed spin-off function had been added, aimed at prolonging the life of the rig and improving its efficiency.
Another new machine on the Zoomlion stand will be the VK Series crusher and mill, for manufacturing sand from hard materials such as basalt and granite. Zoomlion claimed the machine could achieve particle shapes that were superior to that of an impact crusher.
A record 1,500 exhibitors will take part in October's BICES exhibition, which takes place from 15 to 18 October at the Jiu Hua International Exhibition Center.