Podcast: Effect of Covid-19 on equipment manufacturers
With the global Covid-19 pandemic still heavily impacting the construction industry around the world, equipment manufacturers are seeing sales declining heavily across all areas of construction equipment.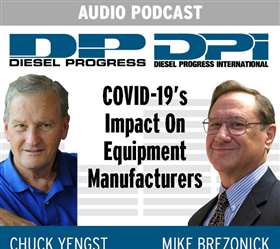 Mike Brezonick, VP Editorial Power Division, talks to Chuck Yengst of Yengst Associates to provide insight into just how badly equipment manufacturers are being hit and to talk about what the future may hold.
For more stories on the impact of Covid-19 on the construction industry, make sure to visit the Diesel Progress website here.