Wacker Neuson makes positive start to 2019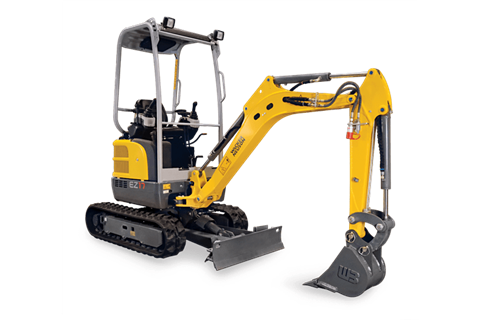 German manufacturing group Wacker Neuson has announced strong results for the first quarter of 2019.
The Munich-based compaction and compact construction equipment specialist revealed a 17% rise in its revenue from the same period in 2018, reporting a total of €434.6 million.
The company also reported a rise in profit before interest and tax (EBIT) of 31.3%, to €30.2 million. Additionally, its EBIT margin improved to 6.9%, a gain of 0.7 percentage points on the same period in 2018.
Martin Lehner, CEO of Wacker Neuson SE, said the group had performed well in Europe and particularly in the UK, where dumpers and excavators had seen strong growth.
He noted some obstacles to continued growth, however, including increased costs in production and logistics.
He also described challenges including changes in the product mix at some factories, especially, Linz in Austria, following the downsizing of Wacker Neuson's involvement with Caterpillar.
Lehner said, "This strong start to the year sees us continue the dynamic pace of growth from the fourth quarter of 2018. Demand for our products and services is high and this has helped us gain market shares in many countries."
He added, "Throughout the whole of 2018, we had to content with major bottlenecks in the global supply chain. Although the situation has not been fully resolved, it has improved significantly in 2019."
"Due to the positive market and order situation, we built up more inventory in recent months than in previous years. Stocks will return to normal levels over the course of the fiscal year as revenue increases during the summer months and we gradually start to decrease our stock of pre-buy engines. We also expect receivables to decrease during the course of the year, which will have a positive impact on the development of cash flow."