Growth for Deutz in first half of 2019
By Mike Hayes01 August 2019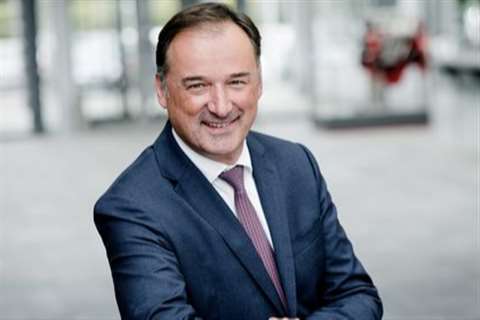 Deutz chairman Dr Frank Hiller
Drive systems manufacturer Deutz has released its financial results for the first half of 2019, reporting growth in revenue and earnings.
The Cologne-based company's revenue figure stands at €929.8 million, a year-on-year rise of 5.9%.
Deutz' EBIT (earnings before interest and taxes) figure for the first half of the year is €56.5 million, representing a strong 69.2% rise from the same period in 2018.
Over the reported period, operating profit (EBIT before exceptional items) rose by 41.3% year-on-year, to reach €47.2 million.
This significant increase, said Deutz, was primarily due to a drag on earnings reported in the prior-year period, due to the joint venture in China, Deutz Dalian Engine Company, as well as the deconsolidation of the Argentinian company Deutz Agco Motores.
Deutz did report that new orders had fallen by 13.1% during the first half of the year, but the company said this was a reflection of the "exceptionally robust volume reported for the prior-year period" and maintained that its current order book was still strong.
The company added that its revenue rises came from all regions and all of its main application segments. It also reported an 8% rise in its high-margin service business.
Dr Frank Hiller, chairman of the Board of Management at Deutz, said, "We maintained our growth trajectory in all regions and main application segments and did so despite emerging signs of an economic slowdown. We also demonstrated our operational strength and increased earnings by a significant double-digit amount. Our orders on hand remain at a high level, so we are on track to achieve the targets that we set ourselves for the year as a whole."