Global Rental Report: Rental resilience
By Thomas Allen08 October 2019
The two biggest rental markets – Europe and the US – continue to prosper, but after several years of robust growth, especially in the booming US market, people inevitably begin to ask how much longer it can last.
In its most recent forecast, the American Rental Association (ARA) lowered its expectations for growth, with John McClelland, ARA Vice President for Government Affairs and Chief Economist, saying, "The market for the equipment and event rental industry remains positive, but there definitely are signs that the US economic growth is slowing."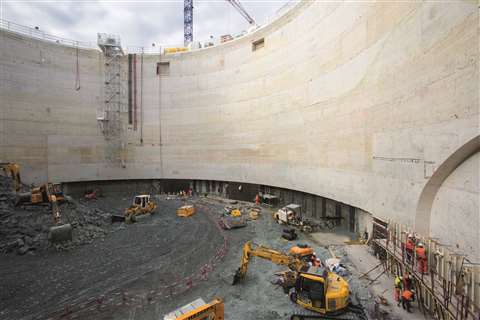 Yet, no downturn is expected any time soon; North American equipment and event rental revenues are predicted to exceed US$71 billion in 2023.
And in Europe, the rental industry as a whole is expected to benefit from resilient construction markets in 2019 and 2020, despite a general weakening of the region's economy over the same period, according to the European Rental Association (ERA).
The ERA and its consultant, IHS Markit, are forecasting an average annual rental growth rate of 4.8% in 2019 and 2020 across Europe.
Good fundamentals
Kiloutou, which ranked 16th in this year's IRN100 table of the top global rental players and 5th in IRN's Euro50 list of top European rental companies, operates in France, Germany, Spain, Italy and Poland. When asked to give a general flavour of these markets, the company's CEO, Olivier Colleau, said the fundamentals have been good this year with strong demand from customers – with the exception of Germany.
"Having said that," Colleau adds, "We see the early stages of some sort of softening of the market, and we anticipate that the market will be slowing down next year. I don't believe this will be a downturn; I believe that in absolute terms the activity will be more or less the same as it has been this year."
In France, the slowdown will follow four years of strong growth; "The positive momentum in the construction industry started in 2016," says Colleau, "We have had very strong activity in new builds, renovation and civil works." This has positively impacted the rental market.
New build activity has already started to decrease, and it is likely that civil works will follow next year due to local elections.
Colleau says, "Any time we have local elections in France, we know that the level of civil work, in particular, decreases – before the election and for the months following the elections."
The anticipated drop in local government spending in France is expected to impact earthmoving equipment rental most severely since local public spending is focused primarily on civil engineering.
With that said, the Grand Paris project promises to buoy the market over the next 15 to 20 years.
"We are only in the early stages of Grand Paris. We at Kiloutou are working on some of the projects, but we know that the biggest phases of the project are going to come in the next 2 to 3 years, and I don't see any reason why this should change. So for sure this will help the business in France over the coming years," says Colleau.
Turning to Germany, Colleau says the impact of the trade war between the US and China is already visible.
"The German economy is heavily dependent on exports. This has had an impact on the GDP in Germany, which has in turn impacted the rental business because industrial managers are making the decision to postpone new developments," says Colleau.
Despite these headwinds in the general economy, the construction industry in Germany is continuing its decade-long trend of steady growth. Indeed, the industry association Zentralverband Deutsches Baugewerbe (ZDB) has rated the economic climate of the German construction industry as positive.
This is helped by low interest rates, urbanisation and public sector construction demand.
Public investment has been increasing, primarily in the infrastructure sector. ZDB expects revenues to grow by 10% to €38 billion, driven primarily by civil engineering.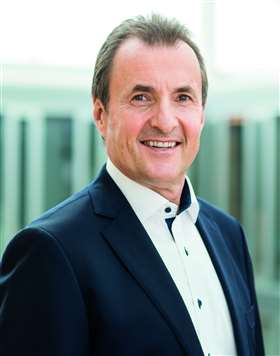 Peter Schrader, Managing Director and COO of Zeppelin Rental, which ranked 25th in the IRN100 2019 league table, believes the German construction market could be one of the country's most stable markets, and it could drive Germany through any potential recession.
"It's true, we have some signs of recession in the whole market – in Germany, in Austria, in Europe – but in the construction market it isn't the same."
He also mentions the potentially positive impact of the German government's Energy Transition plans, saying it could lead to additional investment in renewable energy generation and infrastructure.
This is something that Colleau speaks about too: "It sounds like they believe they have not been aggressive enough so far. So I believe there will be more money put on the table to make the transition towards a greener economy, including some housing renovation and probably also some more investment in utilities in order to move to alternative energy sources such as windfarms and solar, and also some investment in the water network."
This could be good news for the rental of construction equipment across the board, from earthmoving to access.
The trend towards sustainability is also affecting the rental sector in other ways, according to Colleau; "Kiloutou is moving towards a non-diesel fleet. We have developed a number of full-electric offerings. This concerns access, of course, but also some earthmoving equipment – wheeled loaders, skidsteers, and also tools working with battery."
This is driven in part by demand from large contractors, as well as being pushed by Kiloutou itself.
Digitalisation is another major trend in the industry, with Colleau saying, "Connectivity is something that is going to change our industry radically and we have our teams working on this."
However, there is some inertia among customers, according to Schrader, who says they still prefer face-to-face interaction, on the whole. But Zeppelin is working to improve its digital solutions – as, indeed, many rental companies are.
The Brexit effect
In the UK, infrastructure and housebuilding are driving activity for Ardent Hire, though there is of course regional variation depending on the stage that various projects are at in different parts of the country.
However, taking the market as a whole, the company's CEO Jeremy Fish, who came to Ardent from Nationwide Platforms in 2017, says, "The market has tightened up somewhat and is being impacted by the uncertainty surrounding Brexit. However, we expect this to resolve itself, hopefully in the autumn or shortly afterwards."
He adds that there is a healthy pipeline of both public and private projects, but the public projects are taking longer to get off the ground than expected. Indeed, the major high-speed rail project HS2 is currently under review, after it was revealed that it could cost £88 billion (€99 billion) – almost £33 billion (€37 billion) more than previously budgeted – and its completion could be delayed by as much as seven years.
With regard to private projects, Fish says, "People are reluctant to commit capital until the uncertainty surrounding Brexit is resolved."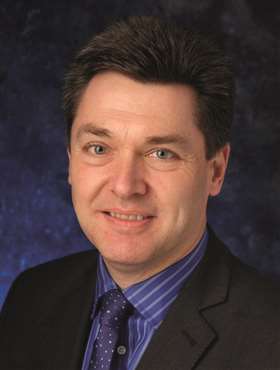 Regardless of the economic headwinds caused by Brexit, the highly competitive nature of the UK rental market presents a challenge in itself. Fish says, "There is currently excess supply of equipment to demand, which has resulted in some short-term price erosion. This is at a time when the capital costs of equipment are increasing along with inflationary pressures on labour and materials.
"The combined effect is squeezing the profitability on several hire companies."
Ardent has a rental fleet of more than 5,200 assets, spread across 14 depots, including what it says is the UK's largest telehandler range. The company plans to invest £76 million (€86 million) in its fleet this year, up from the £72 million (€81 million) invested in 2018.
A Golden market?
Even over in the US, where the rental industry has been booming, all is not plain sailing.
The Golden State of California during a period of high economic growth has its downsides for a rental business, according to Kevin Aylesworth, President of San Diego-based All Access Rentals.
"The cost of doing business in California is staggering, and it's not going to get any cheaper", Aylesworth said at the recent Access, Lift & Handlers (ALH) conference in San Diego.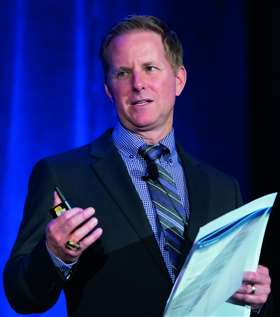 Among the issues are high fuel taxes – with prices more than double those in the neighbouring state of Arizona – and customers who demand the very latest technology and safety devices. "Clients are making it compulsory to have these features, so even 2015 machines are not acceptable", he said.
That applies also to the company's transport fleet, with trucks being acquired now – and equipped with the latest autonomous driving aids – likely to be obsolete within 18 months. The end result, said Aylesworth, is a return on investment on its fleet of around 3%.
Aylesworth adds that with plentiful job opportunities in the State, attracting and retaining good staff is a constant preoccupation. "The key is to look after them", he said. All Access offers profit share arrangements and life-skill classes and sends staff to motivational speakers.
Whatever the challenges in California, there is no denying the continuing positive environment for rental in the US. The uninterrupted growth since 2009 has inevitably led to more and more talk of when it might end, or slow.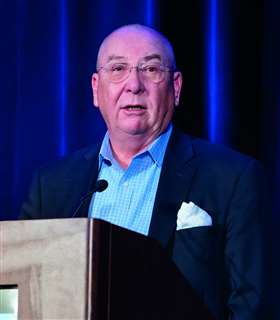 John McClelland, chief economist for the American Rental Association, also speaking in San Diego, said it was clear that there was a softening of the market; "But is a recession imminent? Not necessarily."
McClelland said the risk of recession had risen. In normal or stable conditions, that risk hovers around the 20-25% probability, said McClelland. Currently, the ARA is estimating the risk at 35%. That's a significant increase, but as McClelland also said, it is possible that the market will slow rather than go into recession (which is two consecutive quarters of contraction).
Still, the US probably can't expect the current positive run to continue forever. As Dale Asplund, COO of United Rentals, pointed out, the US rental industry over the last 20 years has seen average compound annual growth rates (CAGR) of around 5%, and that includes the crash of 2007.
Asplund said 2019 had been a good year and that 2020 could be a little softer; "but we should see end market growth next year."
Political turbulence
Shifting our focus south, Brazil, over the past 20 years, has undergone some significant economic and political changes, which have affected the mobile elevated work platform (MEWP) rental market, according to Rodrigo Freitas, Operations Manager of Rental Master. The rental company specialises in aerial platforms and the provision of safety solutions.
He says the Brazilian MEWP market is relatively young, at about 20 years old.
"In terms of the operating fleet, it is still relatively small – approximately 28,000 units," he says.
Economic turbulence since 2014 has had a negative effect on the market; "First, on the level of demand for platforms, affected by the low number of public infrastructure projects; and then by the price level, which saw the rental rate margins reduced to practically 1% of the value of a new asset, when normally it would be between 5 and 7%," says Freitas.
As a result, rental fleets in Brazil have been reduced in size, and the remaining equipment has aged.
"In the last 12 months we have seen a positive upward movement in price levels, but it is still insufficient to justify a decision to invest in new fleet purchases," adds Freitas.
Economic crises in the country have led to a large reduction in public investment; "The most important construction companies that consumed public investment are practically non-existent today," says Freitas.
As a result, private investment is all the more important. Although it remains at a low level, the government is working on legislation and risk reduction measures to encourage more.
Freitas says the market has had to adapt to the significant reduction in infrastructure spending, "creating methods to offer equipment in smaller amounts, to a more diversified array of clients and comprising less territory."
"Today, the MEWP market is concentrated on industrial developments, which is the most important platform consumer today."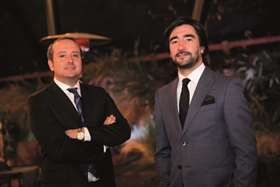 Meanwhile, the rental market in Chile is focused on serving large mining contractors operating in the country, according to Jean Vogt, Commercial Manager of fast-growing rental firm Trek Rental. The company rose 15 ranks to 25th position in this year's Latam Rental listing of the top rental companies in South America, published by sister magazine Construcción Latinoamericana.
"Mining is the most relevant and competitive market in our country, which makes it quite versatile, with high quality and safety standards, so you must always be at the forefront of these issues," Vogt says.
The Antofagasta region in the north of Chile used to be the focus for a lot of construction-related investment, but now important projects are being carried out in several other regions.
Vogt says, "Due to the growth of the industry in other regions, it has led us to open new branches with our own workshops, to be closer to our customers and provide more immediate solutions."
Most recently, Trek Rental opened a branch in Pozo Almonte to serve customers that are involved in the Collahuasi and Quebrada Blanca mining projects.
The next depot to be opened will be located in Arauco, in the south of Chile, which is intended to tap into demand from the Modernisation and Expansion of the Arauco Plant forestry project.
Rental demand is also being buoyed by the broader construction industry. According to Vogt, in the period between 2018 and 2020, the government is set to invest US$5 billion (€4.5 billion) in the creation and expansion of metro lines and road networks, which in turn fuel demand for rental equipment.
Chile is also attractive for foreign private investment, "mainly due to the quantity and quality of ore, as well as to the infrastructure, legal security and economic stability of the country," according to Vogt.
He adds, "We always seek to be market leaders, and for this we work with the best global equipment brands. In addition, we stay on the forefront in technology and security, and always have a fairly young fleet."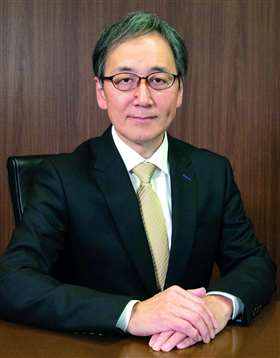 Bright future
In Japan, preparations for the Tokyo 2020 Olympic Games have been giving a welcome boost to the construction industry and, in turn, the equipment rental sector, according to Seigo Minamioka, President and CEO of Nikken Corporation. The Tokyo-based rental company ranked 10th in this year's IRN100 league table.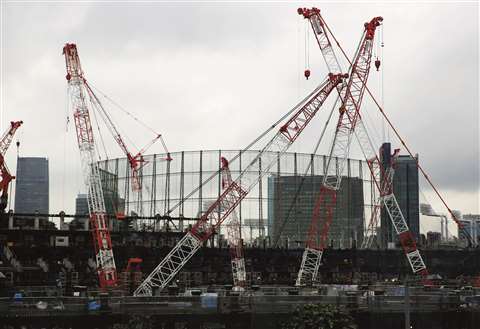 The Tokyo 2020 Olympic Games are estimated to cost in excess of €11 billion, with eight new permanent venues being constructed, including a 68,000-seater stadium.
In fact, the future looks bright beyond 2020, with many redevelopment projects lined up in Toyko, Nagoya and Osaka – where the World Expo is due to be held in 2025.
"We have estimated that, even after 2020, redevelopment in the Tokyo and Osaka metropolitan areas is expected to continue steadily," says Minamioka.
According to Yoshihiro Tonomura, Managing Director of Japanese rental company Nishio Rent All, which came in at number 8 in this year's IRN100, the country's construction equipment rental industry is estimated to be worth about 1.4 trillion yen (€11.9 billion).
He says, "Currently, demand for buildings is high nationwide, and new construction works such as factories, logistics warehouses, and hotels are strong."
Tonomura says, "The rental business depends on the total amount of construction investment," adding, "In recent years, the construction equipment rental sector has been expanding due to construction companies' increasing reliance on rental."
According to the Ministry of Land, Infrastructure, Transport and Tourism's 'Construction Investment Prospect 2019', public investment in construction in 2019 is projected to be 21.6 trillion yen (€183 billion) and private investment is expected to exceed 41 trillion yen (€347 billion).
The public sector is likely to be a significant driver of demand for the rental of construction equipment going forwards, not simply because of the Olympic Games and World Expo. In recent years, some parts of Japan have suffered from severe natural disasters, such as typhoons and heavy rains.
As a result of this, Minamioka of Nikken Corp says, "Public investment to protect against such natural disasters and renewal investment of ageing infrastructure such as highways, bridges and tunnels, etc., is expected."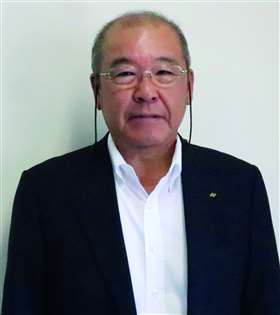 Meanwhile, there are concerns that private capital investment, which has been strong in recent years, will cool down as a result of international trade friction, and this will negatively affect the rental market.
Another issue in Japan is the skills shortage – a challenge faced by rental markets around the world. As the labour force diminishes, there will be a growing need for labour-saving techniques among Japanese companies, according to Minamioka.
"Collaboration with IT is indispensable to respond to such trends. Our corporation also needs to focus further on the use of IT," he says.
Tonomura of Nishio echoes this sentiment, saying, "The construction industry is focusing on ICT construction using IT technology in preparation for the labor shortage expected in the future."
'Two-speed market'
The market it Australia has been describe as a "two-speed market" by Angus Kennard, CEO of Kennards Hire, which ranked 48th in the IRN100 2019 listing.
He says, "Smaller trade business customers – or small contractors – have seen a slowdown in line with the easing of residential building and construction. At the same time, larger contractors are benefiting from strong investment by state and federal governments into infrastructure, particularly transport infrastructure."
The higher government investment in transport infrastructure – which has reached record levels – is expected to persist over the next 3 to 5 years, generating opportunities for the rental sector.
Also set to benefit the rental industry is the gradual-pick up in mining, which is forecast to grow over the next twelve months.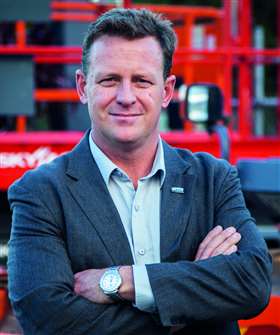 Meanwhile, although private investment in construction remains strong in segments such as renewable energy – namely solar and wind farms – it has weakened in residential building, particularly apartment construction, according to Kennard.
He adds that the main challenges in the Australian construction equipment rental market are safety, compliance and government regulatory demands, which "remain a significant operational item for business to manage".
"This can strain certain segments or geographies but also provides opportunities for companies that can maximise their utilisation and efficiency of labour and equipment."
Other opportunities are presented by digital technology.
"From IoT [the Internet of Things] to AI [artificial intellgence], we are seeing more ways to collect data about our business and more ways to analyse and learn from this data. This helps us to better plan and operate our business, ultimately taking better care of our customers," says Kennard.