Audit finds failings at EDF nuclear plant
By Leila Steed29 October 2019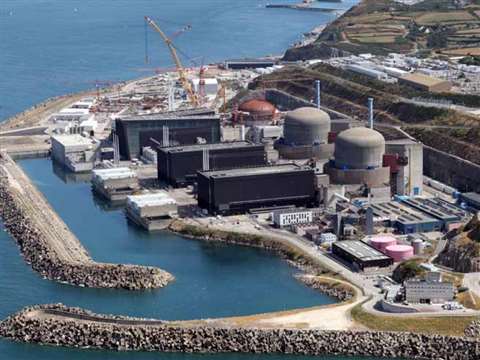 The French government has told energy company Électricité de France (EDF) to produce an urgent action plan to tackle the delayed nuclear project known as Flamanville 3.
EDF's Flamanville 3 nuclear plant, which is currently under construction in the Manche region of Northern France, is said to be seven years behind schedule and billions of euros over budget.
The instruction from the government, which holds a majority share in EDF, comes after a report outlining the project's failures was issued on Monday.
The report, commissioned by the French government, identified that a lack of specific skills at EDF and poor project management had led to the project's current state. In addition, the report said EDF lacked a "culture of quality" and that this had contributed to time and cost increases.
Earlier this month EDF announced further costs when the French nuclear safety authority, ASN, demanded that welding repairs be undertaken at the facility.
Speaking at a press conference in France, French finance minister Bruno Le Maire, said, "This is a failure for the entire French nuclear power industry. We must recognise this failure and treat it and address all the consequences," reported the Financial Times.
EDF, which has been overseeing the construction since 2006, has been given one month to produce an action plan that satisfies the issues outlined in the report in order to improve standards at the Flamanville plant, which is the first in France to include European Power Reactor (EPR) technology.
According to EDF, the third-generation EPR technology can supply electricity for up to 1.5 million people while using 17% less fuel and producing less long-term radioactive waste.
The new technology is currently being installed in two other nuclear power plants in Europe, including the Hinkley Point power facility in the UK. This project is also behind schedule and over cost.