'Industry first' for Garic
Garic, the United Kingdom-based specialist welfare and site set up products provider, has launched what it calls a demolition industry first.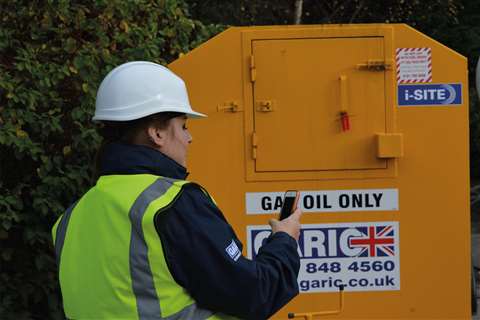 The product, called i-Site is a remote equipment monitoring system that reduces the cost and environmental impact of site servicing.
Designed specifically for monitoring fluids such as fuel, waste and water, it has been tested by a range of companies nationwide over the past six months.
Sensors fitted to site equipment eliminate the need for contractors to try to estimate when a generator will run out of fuel, when fresh water supplies will be needed or the soil tank needs emptying.
"There is a big shift currently taking place in how servicing is procured and with this smart technology Garic will be leading the way," said managing director Neil Richardson.
"This is the first product of its kind in the UK demolition sector and this type of fully-inclusive monitoring software will completely transform the way equipment such as welfare units, fuel bowsers, lighting towers and drying rooms are serviced.
"Waste removal and fuel or water replenishment will be automatically scheduled for just when they're needed and this in itself will have a huge impact in helping clients to meet their sustainability targets."
The system, which can be managed from any location via a mobile device app or secure web portal, will be fitted as standard to all new relevant Garic products and as part of its ongoing refurbishment programme to existing products.
Garic developed the innovative system in conjunction with east of England-based IT company i-Level as part of its innovation strategy to improve the efficiency of on-site servicing and to minimise unnecessary stoppages. The sensors transmit real-time data via a mobile phone connection to Garic's computer servers which clients can view at any given time from any location.