Australian Cross River Rail link underway
By Mike Hayes01 September 2017
Construction has begun on an AU$5.4 billion (US$4.29 billion) cross-river rail link in Brisbane, Australia.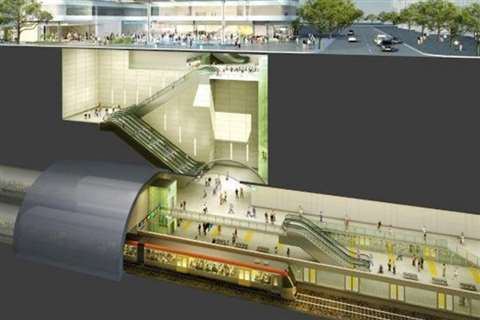 The project will include a 5.9km rail tunnel beneath the Brisbane River, which will form part of a 10.2km connection between the city's Dutton Park and Roma Street stations.
The Premier of the state of Queensland, Annastacia Palaszczuk, confirmed initial heavy works have now commenced, and that bore drilling was set to begin at the tunnel site within a month.
The tunnel, which is designed to run at a depth of 28.5m below the bed of the river, is the largest element of the rail project, which includes the development of four new stations.
When asked at an industry conference about the project's funding, Queensland's deputy premier, Jackie Trad, said it would move forward as a public-private partnership (PPP). She said, "Via a PPP what we actually do is we manage to share the risk in terms of delivering the project and also delivering … quite tricky elements of the project, which is the tunnelling works."
The link project is expected to create 1500 jobs each year, until its estimated completion in 2024.