Clark launches 8 tonne forklift
By Leila Steed07 November 2019
Clark Material Handling Company has launched a new model to sit within in its C60-80 series of counterbalance forklifts.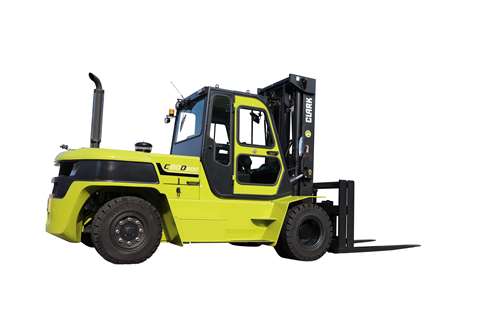 The manufacturer's new C80D900 forklift, which can lift 8 tonnes at 900mm load centre, features a Deutz TD 3.6 l engine, a fully automatic three-speed gearbox and a maximum driving speed of 29.4km/h.
The model's decoupled engine, gearbox and drive axle help to lower vibration and noise.
Clark said it had designed the model to be more robust, using its 'built-to-last' concept. It comprises a redesigned drive axle, reinforced frame and upright, and an eight-roller fork carriage with four side support rollers.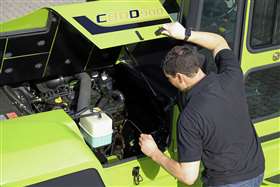 The model also has a heavier counterbalance and 25% more remaining lifting capacity than the company's previous C80D model, making it suitable for outdoor work in the construction and metalworking industries.
A number of options are available on the model, including a fully enclosed cab, a fork adjuster, a side shifting device, quick-release couplings and a vertical mast system.