Hard-hitting tragedy: SC&RA Comment April 2020
By Joel Dandrea05 June 2020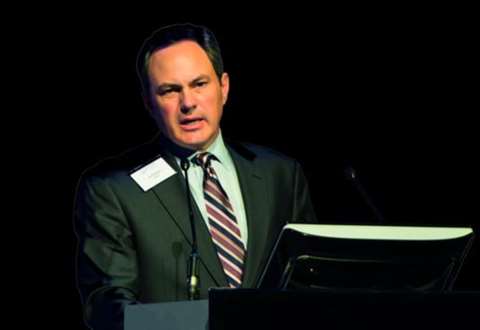 Construction and specialized transport projects can be some of the most dangerous types of work, which is why safety remains a top priority for any company working in these industries. Accidents still happen and while no one wishes it on any individual, family or business, a jobsite tragedy, especially involving a fatality, can have the same impact as any other type of disaster.
Much has been discussed about how to handle the aftermath of a tragedy where a worker is either badly injured or killed, the focus is usually on the family, the company and the project overall. Much less focus, however, is applied to the many workers who may have witnessed the incident(s).
For survivors, the traumas can be rooted in a range of experiences, from having to notify family members to having to stand next to a body while a preliminary investigation is carried out, to simply having to go home and process the fact that you may have just seen your good friend tragically injured or killed.
It goes without saying that the families of the victim should receive proper attention and support. We also owe it to our workforce and the industry at large to recognise the fact that many of the workers left behind after a workplace tragedy often need our help as well.
According to almost every mental health organisation, witnessing a fatal accident can be a cause for post traumatic stress disorder (PTSD). This means that workers in many industries but especially construction and transport, are not only at greater risk of injury or death in the courses of their daily lives but are also more likely to witness an accident.
The resulting levels of emotional trauma affects their work as well as their personal lives. In this way, a workplace disaster can produce an aftershock that ripples its way through a significant portion of a company's workforce. As leaders, we need to recognise the possibility of such a ripple and not be left scrambling for solutions if or when the time comes to address it productively.
We can't lose focus
Some of the most serious types of accidents at work – and those typically more likely to cause a higher level of emotional suffering – involve being struck by a moving object or vehicle. In addition, falls from height can cause serious injuries and affect around 10 percent of employees who report workplace accidents. One of the most upsetting, and potentially long-term, types of workplace suffering can be attributed to an act of violence, which could be caused by a colleague, customer or member of the public.
Understanding at least the basic symptoms of PTSD is a good place to start. They include: flashbacks or dreams about the event or accident; avoiding situations that remind someone of what happened; trouble sleeping; struggling to process or access emotions; poor concentration; a general lack of enjoyment in most or all activities; and an overall "edginess" – being easily startled, as well as alert and anxious.
Symptoms that persist for up to six weeks should be addressed medically but, before that, noticeable symptoms should be a point of focus and support along the way. With modern industry safety practices reducing workplace risk each year, the chances of a workplace tragedy trend steadily downward, but that doesn't mean we should lose focus. Although these accidents are becoming less likely to happen to workers, those that do happen can have huge impacts. Which makes it all the more important that industry leaders endeavour to recognise the signs of post-accident trauma and do right by their workers and get them the help they need.