Hiab acquires UK service centre
By Christian Shelton17 August 2017
On-road load handling specialist, Hiab, has acquired Walker & Company Hydraulic Services, which was previously Hiab's approved service centre for the Midlands region of the UK.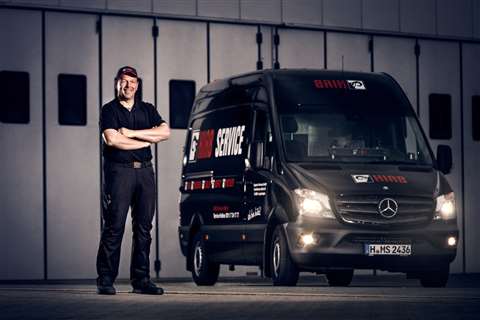 Walker & Company Hydraulic Services became part of Hiab on 7 August 2017. Hiab said the acquisition is part of its strategy to grow its presence in the area.
The news follows Hiab's recent appointment of Ian Mitchell as director dealer manager. Commenting on the acquisition, Mitchell said, "Walker & Company has been critical in establishing a strong service facility for our customers in the West Midlands, which is an area of considerable growth for Hiab. Our investment reflects our ambition to ensure we have the means to service this anticipated growth in service and parts supply needs of both Hiab and Moffett products."
The Walker & Company business will retain its current management and staff, and its contact details will remain unchanged.
Hiab said the purchase of Walker & Company is part of a significant investment programme in its service support network, which also includes growing its team of mobile engineers and opening several new workshops in locations matching its customers' needs.