India calls for more private investment in road building
By Joe Sargent06 September 2019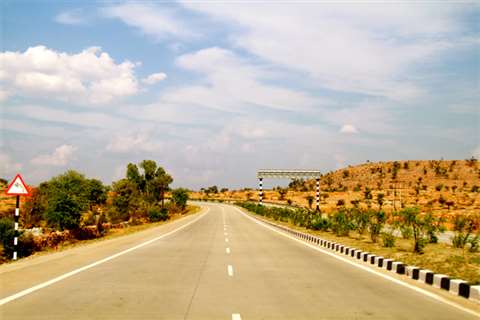 The office of the Indian Prime Minister, Narendra Modi, has written to the National Highways Authority (NHAI) requesting that it ceases all road construction and gives control over completed projects to the private sector.
The letter, written by Nripendra Misra, principal secretary to the Prime Minister, said that the NHAI was "totally logjammed by an unplanned and excessive expansion of roads". This has led to new projects becoming "financially unviable" and meant that construction firms are withdrawing from tenders.
The letter detailed that the hybrid annuity model, whereby the government and the developer share the costs of construction, had become unsustainable.
In the correspondence, the NHAI was advised to "aggressively monetise" its existing assets, suggesting that tolling rights could be auctioned off to the private sector or by forming investment trusts for infrastructure.
The government is concerned that a breakdown in road building will slow the country's growth – already at its lowest point in five years.
Road schemes are thought to comprise about 3% of gross value added to the nation's economy. With construction part of Modi's election campaign as he promised to deliver US$1.44 trillion in infrastructure investment, a fall in growth is not part of the nation's plan.
Modi's office wants the NHAI to manage projects auctioned on a build, operate, transfer basis. The lack of private sector interest in purchasing these roads, however, meant the government had little choice but to allow the developer to assume the full construction cost for some schemes.
In response, the chairman of the NHAI, NN Sinha, recently said that the NHAI was in a "very sound" position with a strong pipeline of projects.