Made in heaven? Murray Pollok talks to Frank Scarborough
By Murray Pollok17 March 2008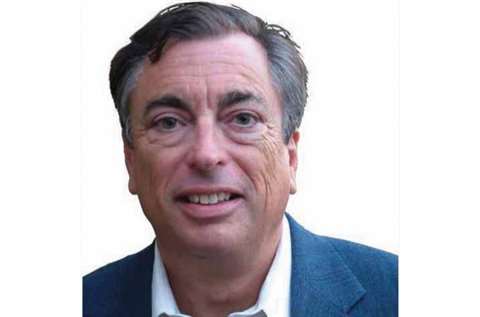 The acquisition of Snorkel by the UK's Tanfield Group – also owner of UpRight Powered Access – will have a major impact on the Kansas manufacturer. Frank Scarborough tells Murray Pollok that the change is for the good.
In his 30 year career in access equipment manufacturing, Frank Scarborough has worked under a lot of different owners, some successful, some less so. He was at Snorkel when it was owned by Figgie and also for a time when it was languishing in Textron Omniquip's grip. Similarly, he is an old UpRight hand, experiencing the move into Chapter 11, but departing for a reinvigorated Snorkel before UpRight's difficult retreat from the US market.
This personal history – 25 of his 30 years have been spent with either UpRight or Snorkel – gives him a unique perspective on Snorkel's latest incarnation, as the latest member of the fast growing UK manufacturer Tanfield Group, and sister company to UpRight Powered Access, which Tanfield acquired in December 2006.
It is not surprising that Scarborough – now president of Tanfield's Snorkel division – paints a very rosy picture of prospects for the business. "It's going to be an outstanding opportunity for Tanfield and Snorkel," he tells ALH. "Tanfield is a very well funded company that is willing to support its acquisitions. I see accelerated growth in manufacturing capacity, and the design of new products … Tanfield has a very aggressive approach to enhancing and growing all of their acquisitions, including Snorkel."
Tanfield's resources
The resources of Tanfield – which has a market capitalization of $1.2 billion, zero debt and $100 million in cash reserves – are important, says Scarborough, because it brings something that the previous, successful private owners didn't have.
The group of local Kansas business-people, led by Al Havlin, who acquired Snorkel in 2002, was able to grow it remarkably well – from revenues of around $30 million in 2002 to something approaching $160 million this year. But the next step was going to be more difficult. "The former owners were extremely surprised by the rapid growth in volume," says Scarborough, "and also by what was involved financially in growing the company to $300 million capacity."
For Scarborough, new ownership simply means new investment. Tanfield committed $10 million in capital expenditure on Snorkel within two weeks of finalizing its acquisition in August. Snorkel's Kansas facilities are to get a new paint line costing around $4 million, a new computer system, plus machine tools and equipment to help increase production at the Elwood and Wathena facilities. Capacity at Wathena, the smaller of the two locations, is to be boosted by 50,000 square feet to 95,000 feet early next year.
This boosted production capacity will allow Snorkel to produce more of its current line up, but also supply Snorkel product to Europe, as well as adding certain UpRight machines to the Snorkel range in North America.
Darren Kell, Tanfield's young chief executive, says Snorkel's order intake at the start of September – just weeks after the acquisition – was higher than ever before, adding, "Were going to be flooding them with European orders – that's already happening"
Alongside the investment in manufacturing capacity, Tanfield is also expected to be more aggressive on pricing of Snorkel products, with lower prices expected on electric scissor lifts, a product where Snorkel currently has a very low market share in the US.
Go west
What about branding in North America? Snorkel owners can rest easy: the Snorkel name will be kept for all sales in North and South America, as well as in Australasia (where Snorkel has a manufacturing plant in New Zealand). The only products to be sold in the US under the UpRight name will be trailer mounted products and push-around vertical personnel lifts – sold through manufacturer representatives. The marriage with UpRight will also see an influx of new products for Snorkel's US buyers. These will be UpRight models in full Snorkel livery and will comprise, initially, eight models, including vertical mast platforms, scissor lifts and small articulated booms (see sidebar). In addition to these, there are plans to manufacture UpRight's AB46 articulated boom in Kansas.
Scarborough is well aware of the negative impact of UpRight's exit from the US market several years ago. He has harsh words for the owners who took UpRight through those bad years, but is keener to emphasize the financial muscle and "can-do" attitude of its new owners. He makes it clear, however, that UpRight products sold in North America will be assembled by Snorkel in the US.
He says Snorkel's owners will also benefit from UpRight's global sourcing network. Steel fabrications come from Eastern Europe as well as Asia Pacific, and he says this "will allow us to be more competitive in the global market."
He also sees a faster product development program. In addition to the new UpRight machines – which include extremely well-known models such as the SpeedLevel SL models and the TM12 vertical mast unit – he says there will be a new +140 foot telescopic boom within the next 12 to 14 months. "We will also have a true full line of scissors to include double extendible decks, high capacity models, and innovative products focused on high rise construction – like the TM12 but higher," he says.
For Scarborough, the new owners are right for Snorkel. He, of all people, should know.