Palazzani makes UK and Italy deals
UK-based TCA Lifting has bought its first 52m working height tracked platform from Palazzani.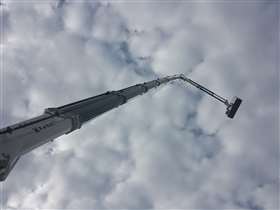 The Ragno XTJ 52 is the largest model in the Palift range and the highest tracked platform with outriggers in the world. It has a 20 m outreach and auto‐levelling with multi‐positioning stabilisers providing flexibility. The model has no rotation and height limits in its narrow set‐up of 4m. Basket load capacity is 400kg for a maximum of four persons.
The machine is equipped with a diesel engine and two 220V/380V electric motors that can be plugged directly into the mains electricity supply. The rotation speed is controlled according to the requested load
The model can double as a crane thanks to a hydraulic winch with 500kg of maximum lifting capacity, instead of the basket. The winch can lift 500 kg material to 46 m height, with a horizontal outreach of 11m.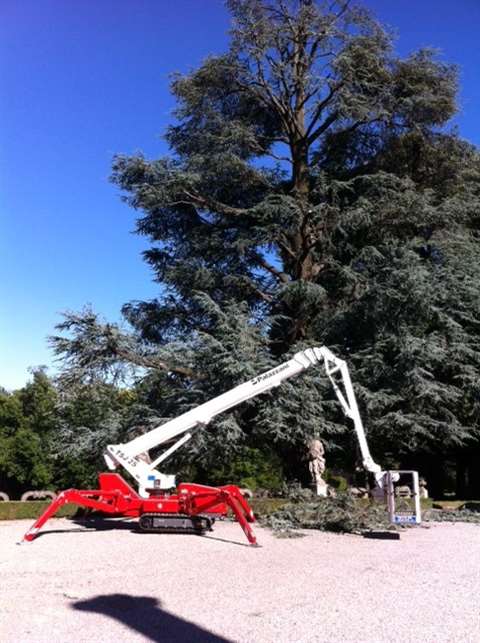 In other Palazzani news, northern Italian company Sara Giardini, a specialist in garden maintenance has purchased a Palazzani TSJ 25/C for trees pruning. The TSJ 25 has 25m working height, 13 m outreach and 250 kg in the basket. Stowed dimensions are 980 mm width, 6500 mm length, 1997 mm height. It weighs a light weight 3950kg.
The company said it will also be present at the GIS show, in Piacenza, Italy, taking place 5-7 October.