Save the date for Plantworx 2021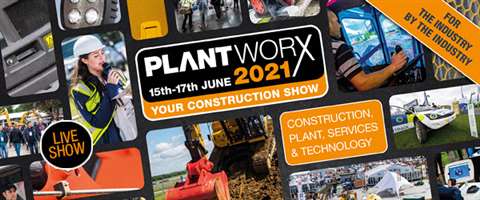 The Construction Equipment Association (CEA) has announced the venue and date for next year's Plantworx – one of the UK's largest construction exhibitions.
The event will take place between 15 and 17 June, at the East of England Arena and Events Centre in Peterborough and is expected to include equipment and products from over 450 exhibitors.
The biennial show was first hosted in Peterborough in 2019 and the CEA says it chose to retain the venue following positive feedback from exhibitors and visitors.
CEA chief executive Rob Oliver said, "At an established exhibition venue, great support from our loyal exhibitors, and a targeted visitor programme, we are confident of delivering, once again, a memorable and valuable experience."
Plantworx event director Simon Frere-Cook said, "We have undertaken an extensive survey of the grounds at the East of England Arena so that we can spread the demonstration plots and thus improve the footfall throughout the site."
Ahead of the event, the CEA, in conjunction with Plantworx, will host an awards evening at the showground on 11 June this year, and a technology conference at the Manufacturing Technology Centre in Coventry in November.
Further details about the show are available on the Plantworx website.