Smith Erectors replaces Indiana bridge box beams
By Hannah Sundermeyer14 June 2021
Smith Erectors replaced seven box beams with their new Link-Belt 175-ton 175|AT all terrain crane.
Smith Erectors of Markle, IN recently replaced seven box beams for Bridge 133 on County Road 000 in Berne, IN with their new Link-Belt 175-ton 175|AT all terrain crane. Jutte Excavating, Inc. of Fort Recovery, OH is the general contractor.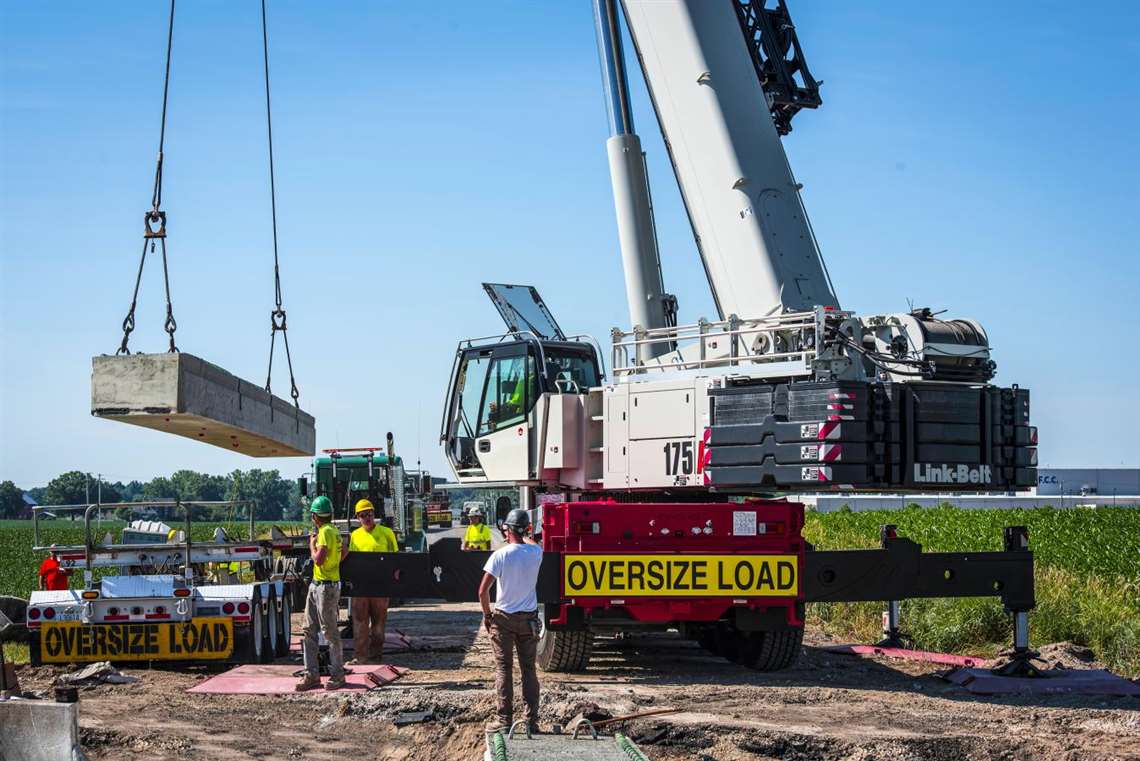 "We talked for the last year or so about getting this 175-ton," said Garland Smith, president, Smith Erectors. "We had a 90-ton truck (HTC-8690) and an ATC-3275 (275-ton all terrain crane) so we had a little bit of a gap in the middle. We talked about getting a 110 (HTC-86110) but then realized that with the transport options on the 175AT we could run it down the road like a 110 all the way up to 175. We do a lot of heavy rigging, in plants or setting beams, so we knew we probably needed the bigger machine."
The single-span box-beam bridge in Berne, IN was built in 1969. In accordance with National Bridge Inspection Standards for Cycle Years 2018-2021 the bridge was identified for replacement by Adams County's Countywide Bridge Inspection and Inventory Program. For Bridge 133, the report listed deterioration and having met the end of its 50-year life cycle as cause for replacement.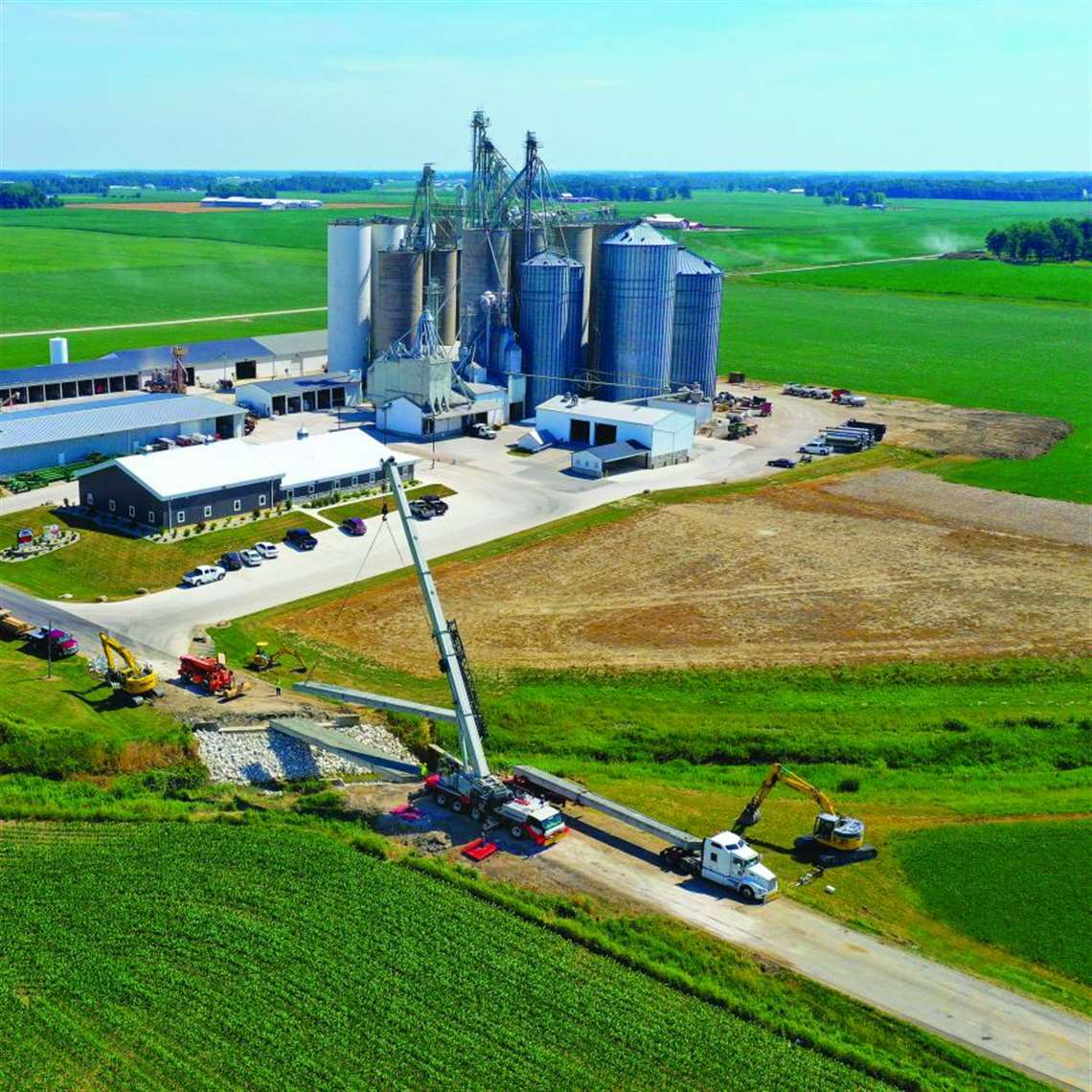 Replacement includes widening the bridge deck by 36 inches with seven new precast beams manufactured in nearby Decatur, Indiana and trucked directly to the jobsite. Each beam is 57 feet long and weighs 52,000 pounds.
"We had experience with the Link-Belt ATC-3275 and have also really enjoyed getting to use this new 175AT. It glides down the road, it really is a smooth ride – a lot of power, and then once you're on site very easy to setup. It's very compact, definitely going to find its niche in the market," said crane foreman Jason Moore of Smith Erectors.