Acciona invests €100 million in Nordex
By Leila Steed09 October 2019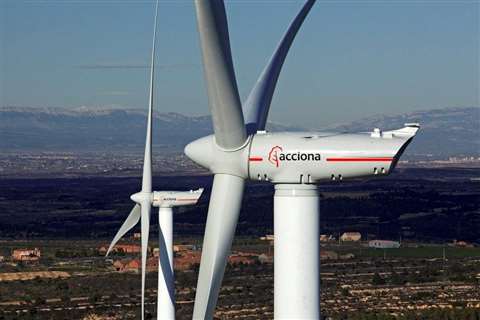 Spanish renewable energy company Acciona is set to increase its shareholding in German wind turbine manufacturer Nordex.
The company accepted an offer, made by Nordex's board of directors, to purchase an additional 10% stake in the company for a total of €99 million.
The agreement will see Acciona's 29.9% stake rise to 36.27%. Acciona said it was Nordex's solid growth prospects that led it to accept the offer, which now requires Acciona to make an official takeover bid in accordance with German law, as it will pass the 30% regulatory ceiling for shares.
The companies takeover bid first needs to be approved by Germany's Federal Financial Supervisory Authority, or Bafin, before going ahead.
It is reported that Nordex plans to use the additional funds to shore up its balance sheets and move forward with its 2020 growth plans.