Activity centre installs Davit crane
A 150 kg Davit crane from UK manufacturer of lightweight, portable, aluminium A-frame gantries and Davit lifting systems, Reid Lifting, has been installed at Calvert Trust Kielder outdoor activity centre in Kielder Water and Forest Park, Northumberland, UK.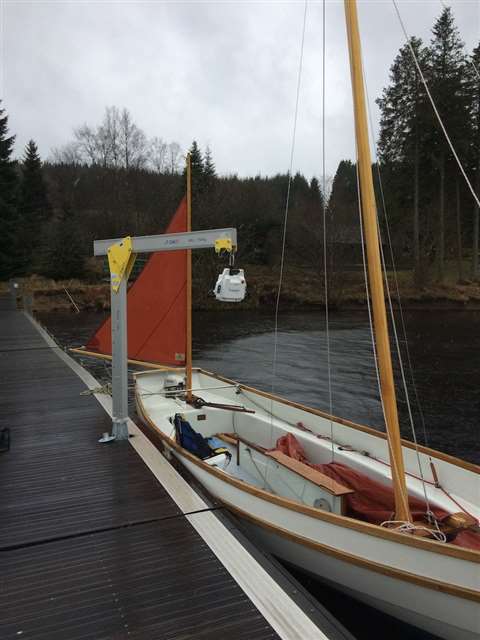 The T-Davit was installed on a jetty by a lake for the trust in spring 2018, making it possible for disabled people to participate in watersports and other activities throughout the summer.
Unlike many other Davit crane applications, this one is permanently fixed to the wharf by a special attachment, also manufactured by Reid. It works in tandem with a Voyager portable hoist, rated at the same capacity for personnel lifting.
Calvert Trust Kielder had previously used an Oxford Dipper hoist, commonly used at swimming pools, therapy centres, and quayside locations. However, at the end of its five-year lifespan, a longer-term solution was desired. Pete Coulson, head of activities at the outdoor centre, said, "We invested a lot of money in a section of the jetty that could support a personnel lifting device. The previous system worked efficiently but the relatively short lifespan steered us towards the Reid solution. Their team were extremely helpful in listening to what we wanted and were able to manufacture a specialist bracket that allowed us to fit the davit to our jetty, which made the option even more viable."