Aecom in US$2 billion theme park construction
By Thomas Allen29 November 2017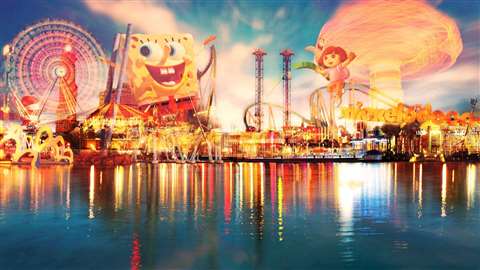 Aecom Asia, a subsidiary of US-based infrastructure company Aecom, has been awarded a program management contract for the construction of a US$1.85 billion theme park in the southern Chinse city of Foshan.
The company will provide large capital project management services to China's Elite Global Group Limited (EGGL) as it seeks to advance the development of the 100ha Nickelodeon-themed project.
The theme park is a central feature of the 300ha Foshan Cultural and Ecological Coastal Park – a master-planned environment that encompasses cultural, tourism, sports, and science and technology components.
Chris Yoshii, vice president, Asia Pacific, Aecom, said, "This is the first, large-scale agreement for Aecom to deliver its proprietary life-cycle of integrated program management services for a consequential theme park project in Asia, and is a breakthrough moment for our program management consultancy business in the People's Republic of China."
Michael Chang, director on the board of directors of EGGL, said, "Millions of Chinese consumers enthusiastically await the opening of the project, which we believe will introduce innovations and advance China's theme park industry."
Groundbreaking was held in January 2017, and the project is planned to open between 2020 and 2021.