AGC chief economist optimistic about US construction
By Murray Pollok08 June 2017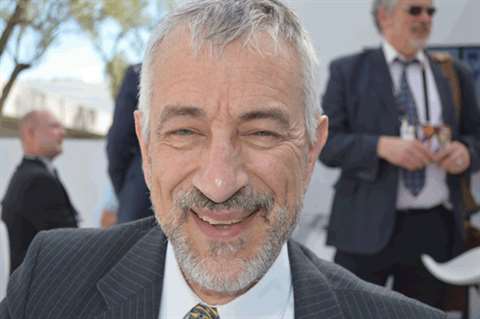 Kenneth Simonson, Chief Economist at the Associated General Contractors of America (AGC), said he was optimistic about prospects for the US economy and construction with contractors generally "upbeat" and order books reasonably full.
"It will be spotty in terms of business segments that are growing. And there is a huge amount of uncertainty that didn't exist [before the Presidential election]", Mr Simonson told Access Lift & Handlers (ALH) magazine, "But contractors are still mostly upbeat and order books are reasonably full, for building contractors in particular. On the highways side it is more limited."
Mr Simonson will use his speech at the ALH Conference & Awards in Miami, October 12 to provide delegates with an up-to-date assessment of the USA's construction sector.
With regard to President Trump's US$1 trillion infrastructure plan, Mr Simonson said contractors and rental companies should maintain a healthy scepticism; "Until there is a detailed plan – where the revenues will come from, what projects, how funds will be distributed – we won't know the benefits for the economy and construction."
He also expressed concern about the possible impact of reduced numbers of immigrant workers; "The construction industry uses a lot of immigrant workers. If people are kept from coming, or removed, that would mean a lot more competition for jobs and make it more difficult for contractors to fill their posts."
AGC represents 26,000 companies in the US construction industry, including 6,500 general contractors and 9,000 specialty contractors. These companies are core customers for the US equipment rental industry.
Mr Simonson is one of the speakers at the ALH Conference & Awards, taking place October 12 in Miami. Other speakers confirmed to date include:
Giles Councell, Director of Operations, International Powered Access Federation (IPAF)
Jim Green, CEO, Spartan Solutions
Nabil Kassam, Founder, Chairman & CEO, Noble Iron
Teresa Kee, Corporate Director, Field Safety, United Rentals
Henry Kirn, Founder and Senior Consultant, BeyondIR Consulting Services
Donna Laquidara-Carr, Industry Insights Research Director, Dodge Data & Analytics
Robert S. Messina, Senior VP, Engineering & Technology, Chief Technology Officer, Oshkosh Corp
For more information and to book your place, visit www.khl.com/alh-ca
The event includes the ALH Awards, with entries now open. Entry forms can be downloaded from the awards website.