Applied Machinery Sales named new Merlo dealer and renter in U.S.
By Lindsey Anderson24 October 2012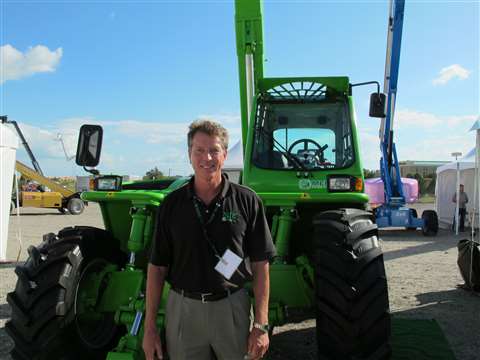 North Carolina-based Applied Machinery Sales (AMS) has been named the first U.S. dealer and renter of Italian-made Merlo telehandlers.
While no stranger to Canada - Merlo has been imported by Manulift for some time - it is the first time the telehandlers have been distributed on U.S. soil.
"We are making a precise effort coming into this market," said Garth McGillewie, president of AMS. "We will do all service, parts and training domestically here in the U.S."
Currently, AMS is importing 11 models that are certified for the U.S. market and will bring more as certification occurs. AMS is offering 5,500 pound to 26,000-pound telehandlers both in front loading and rotational style.
"The roto telahandlers are going to be a great success in the U.S.," McGillewie told Access, Lift & Handlers. "We will have more coming soon."
AMS is planning to target the growing market in the U.S. and is currently only focusing on the Southeast portion of the country where parts and services can be met.
For more on this story, see the November/December issue of Access, Lift & Handlers.