Balfour Beatty sells Heery
By Sandy Guthrie30 October 2017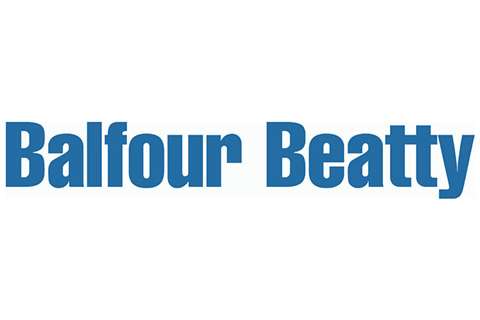 Balfour Beatty, the UK-based international infrastructure group, has completed the sale of its Heery International US subsidiary to CBRE, which claims to be the world's largest commercial real estate services and investment firm.
The agreement to sell Heery, Balfour Beatty's full-service US engineering and programme management, architecture and interior design firm, to a subsidiary of CBRE was agreed in early October, and the deal has now been completed.
The transaction is worth around $57 million (€49 million). For the year ended 31 December, 2016, Heery's gross assets were put at £78.2 million (€88.71 million), net assets were £21.5 million (€24.39 million) and profit before tax was £2.4 million (€2.71 million).
Balfour Beatty said this transaction would release funds to be used in its normal course of business.
Balfour Beatty acquired a 50% interest in Heery in 1986, which it increased to 100% in 1990.
It pointed out that in certain US markets, acting as programme manager on a contract precluded a company from bidding as general contractor as a result of perceived conflicts of interest. The sale of Heery removes this constraint from the group's US buildings operation, while enabling it to partner with Heery on a wide range of potential projects going forward, said Balfour Beatty.
Leo Quinn, Balfour Beatty group CEO, said, "We continue to focus and strengthen the group in our chosen markets.
"This transaction is another example of maximising shareholder value at the appropriate time and value, while improving our strategic position. We look forward to continuing our strong working relationship with CBRE."
Mike Lafitte, CBRE's global group president, lines of business, said, "This acquisition advances our strategy to grow our project management expertise and capabilities.
"Heery has a strong track record of client service with many longstanding relationships spanning decades. Their deep project management expertise and strong leadership team are a great complement to CBRE's existing capabilities in both our local market and account-based project management services."
Heery will continue to be led by its president, Theodore Sak, and its COO, Glenn Jardine.
CBRE said Heery's professionals would collaborate closely with CBRE's project management teams who deliver services in local markets across the US, as well as its professionals who execute account-based project management programmes through its corporate outsourcing business line, Global Workplace Solutions.