Bam profits plummet
By Steve Skinner28 May 2009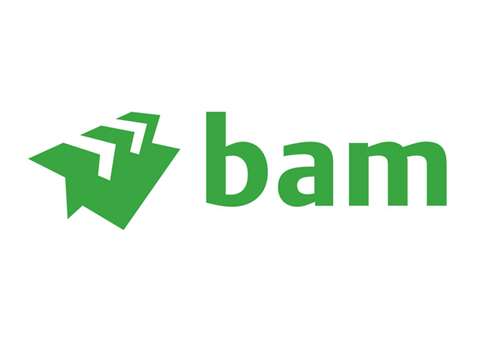 Bam reported first quarter sales of € 1,7 billion, down -4,8% on the € 1,8 billion recorded 12 months previously. Pre-tax profits for the quarter slumped -84% to € 8,3 million, down from € 51,6 million 12 months earlier.
A statement said the consequences of the economic crisis are reflected most significantly in the property and construction sectors. The results were lower than last year in virtually every sector and the property sector recorded a loss.
"Backed by a solid order book, most of the operating companies are well positioned to deal with the effects of the economic crisis," said a spokesman. "In light of the continuing uncertainties, Royal Bam Group will not make any forecasts on profit levels for 2009."
The order backlog as at 31 March 2009 stood at € 12,7 billion, down -11% on the € 14,3 billion reported for the same quarter last year.