Bam reports 9-month loss
By Helen Wright18 November 2010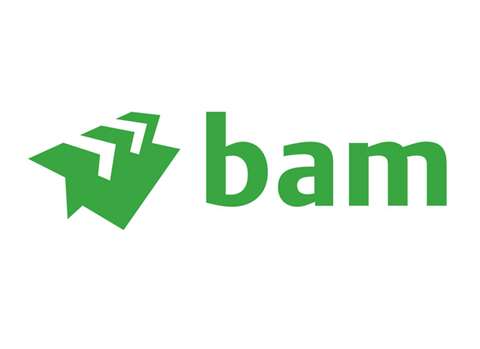 Dutch builder Bam Group reported a net loss of € 45,5 million for the first nine months of this year, reversing profits of € 65,4 million during the same period in 2009.
The company said the bulk of the loss was down to a € 127 million impairment sustained on its property portfolio, while its construction and civil engineering divisions also reported declining revenues.
Nevertheless, Bam expects its net result for 2010 to be "approximately break-even", forecasting revenues of € 7,7 billion.
And the company's order book was up in the nine months ended 30 September, growing +11% to €12,3 billion.
Bam attributed most of the growth to work in the UK and Belgium, adding that has also received over € 3 billion in mainly maintenance contracts for public-private partnership (PPP) projects and concession orders for post-2015.
Overall, the company reported revenues of € 5,3 billion in the first nine months of 2010, -11% less than in the same period last year.
Bam said in its earnings statement that it is experiencing "pressure on output in all sectors and all geographic markets, especially in residential construction and property".
The construction division reported a slip in revenues to € 2,2 billion from € 2,6 billion in the first nine months of 2009, but net profitability was sustained at € 61,8 million, albeit at a lower level than last year's € 73,7 million.
The Dutch construction market weighed heavily on the result, and Bam said demand in the housing and office space segments was "at a drastically low level".
Meanwhile, the civil engineering segment produced net profit of € 56,2 million on revenues of € 2,6 billion, down on last year's nine-month profit of € 72 million and revenues of € 2,8 billion.