BAM restructures as weak market affects revenues
By Sarah Ann McCay14 November 2013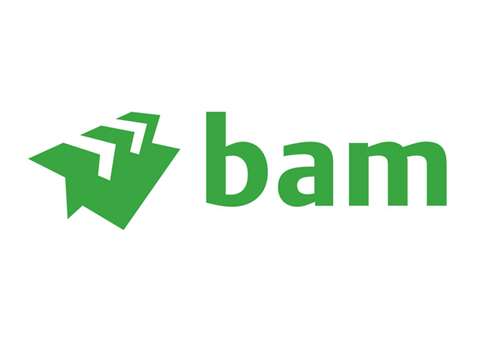 Dutch contractor Royal BAM Group has reported operational losses in the UK and Dutch commercial property markets.
Its residential developments remained stable as the firm reported its nine-month results up to 30 September, 2013.
BAM posted total revenues of €5 billion for the first nine months of the year, down marginally on 2012 figures. The company's order book sat at €10.4 billion, compared with €10.7 billion at 31 December, 2012.
Construction and M&E services saw revenues fall €197 million (-8%) year-on-year. In contrast, revenues in civil engineering were up €162 million (6%) in total, with a fall in the Netherlands offset by higher revenues in the other local countries and at BAM International.
In property, total revenues fell €65 million (-26%) with the number of Dutch homes sold totalling 910, compared with 1,592 for the first nine months of 2012.
Nico de Vries, chairman of the executive board, said, "Market conditions in the Netherlands continued to deteriorate in the first nine months of 2013.
"This impacted our new order intake, revenues and results, especially in construction and M&E services and retail property. In the first half year the result included operational losses on a handful of large projects outside the Netherlands."
As a result, BAMsaid it was now implementing capacity reduction measures at its Dutch operating companies, mainly in construction and M&E.
"There were no new major losses on large projects in Q3. We are making progress in de-risking these large projects by strengthening project management, commercial negotiations, preparing claims and investing in technical solutions," de Vries said.
BAM reiterated its Q2 outlook that its results for the second half of 2013 were expected to be better than the first half.