Best sustainable rental project of the Year
ERA, the European Rental Association, is calling for equipment rental companies, associations or suppliers to showcase their sustainable rental projects or initiatives at its upcoming European Rental Awards ceremony by entering the award for the Best Sustainable Rental Project of the Year. The deadline for submissions is 28 February 2020.
ERA promotes the shift from 'ownership of goods' to 'access to goods, reducing resources and making better use of equipment throughout its lifecycle. Environmental responsibility and climate change are issues that have permeated general consciousness in the last decade, and the rental industry is a key player in the transition towards a sustainable economy.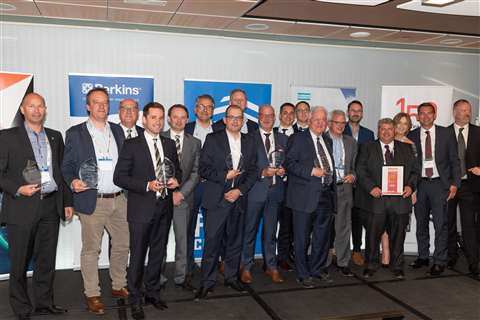 The Sustainable Rental Project Award will go to a single project or initiative within a rental company, a rental association or a supplier to the rental industry for an outstanding improvement in sustainability. This could encompass environmental, CSR, labour and safety, anti-discrimination, business ethics and related issues.
The project or initiative will be assessed by the members of the ERA Sustainability Committee on the following criteria: long-term impact, innovation, cost efficiency, adaptability to SMEs, recent implementation, and already functioning.
Entries can be submitted in free format or using the standard entry form, in English or the national language of the proposing company. Submissions can come from any company in Europe, including non-members of ERA. Entries from small and medium size enterprises are encouraged.
Entry forms and information can be found at www.khl.com/rentalawards The deadline for entries is 28 February, and submissions can be e-mailed to era@erarental.org or thomas.allen@khl.com
The European Rental Awards, which are jointly organised with International Rental News, will take place at the MECC in Maastricht, the Netherlands, on 10 June 2020, during the ERA convention and the International Rental Exhibition (IRE).