Big Brontos head to ICUEE
By Euan Youdale27 July 2015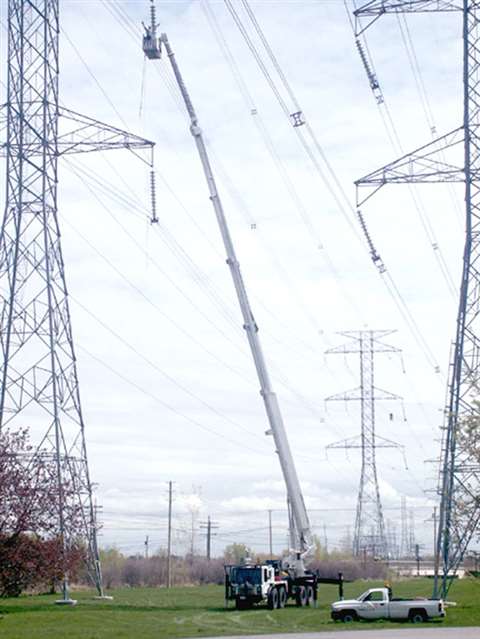 Bronto Skylift will be showing and demonstrating its SI-197 HDT and new S-173 XDT truck mounts at the ICUEE exhibition taking place in Louisville, USA, in September.
Mounted on a Tor 8X6 all wheel steer chassis, the SI-197 HDT is insulated and capable of barehand work on power lines up to 765 Kv AC and 560 Kv DC. It has 197 ft of working height and a 1000 pound capacity. Horizontal outreach is 72 ft, with 360º continuous rotation, push-button outrigger deployment and automatic outrigger leveling. Set up time from the setting of the jacks to full elevation is under 15 minutes, said the manufacturer.
The heavy duty S-173 XDT is mounted on an 6X6 Peterbuilt chassis and offers a 173 ft working height, 100 ft horizontal outreach and features 1400 pound capacity in its more than 23 square ft standard platform.
The S-173 XDT includes Bronto's +4 operating system, maintenance technologies and introduces enhanced remote data collection capabilities.
The ICUEE show takes place 29 September –1 October in Louisville, Kentucky. Bronto's booth number is N2054.