Bomb targets Turkish contractors in Somalia
By Joe Sargent20 January 2020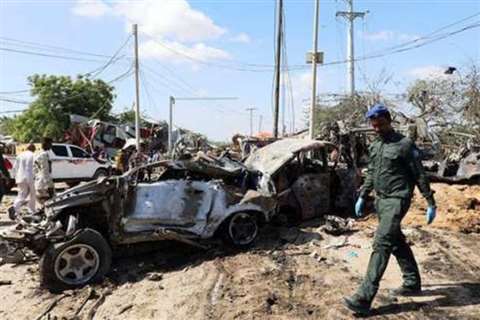 At least two people have reportedly been killed with 20 others wounded after a group of Turkish contractors working in Somalia were targeted by a suicide car bomber.
Six Turkish nationals were among the wounded at a construction site along a highway outside Mogadishu, with two in serious condition, according to Turkish health minister Fahrettin Koca.
Somali police Col. Abdi Abdullahi said that the Turkish construction workers appeared to be the bomber's target.
Farah Abdullahi, a nearby shopkeeper, told Reuters, "We heard a huge blast and soon clouds of smoke [rose] into the air."
It was reported that, before the blast, several Turkish engineers and a well-armed convoy of Somali police were at the scene.
The area is already a hotbed of disruptive activity, with the Turkish workers being afforded protection from police officers prior to the attack.
It was said that most of the casualties from the incident were the police officers providing security for the Turkish workers as they constructed a highway between Mogadishu and the agricultural town of Afgoye.
The al-Qaeda-linked al-Shabaab extremist group claimed responsibility for the attack, according to the group's radio arm, Andalus.
The incident is the most recent in a string of attacks, with another group of engineers having been among those hit in late December 2019, when a blast at a checkpoint in Mogadishu killed around 90 people.