Brazilian dealer places US$ 5.9 million Sunward order
By Chris Sleight22 July 2010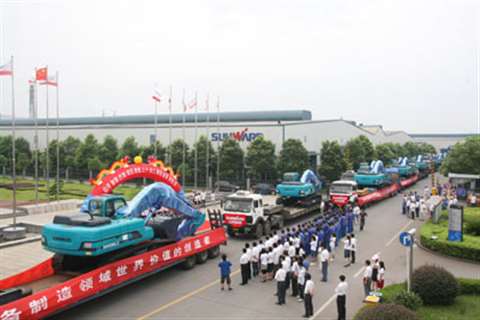 Sunward's Brazilian dealer SHC Group has placed an order for 190 machines worth US$ 5.9 million with the Chinese construction equipment manufacturer. The consignment comprises excavators, forklifts and skid steer loaders, with the first 30 machines being dispatched from the company's factory in Changsha in mid-July.
The deal is Sunward's first major order in Brazil, which follows a month-long research project carried out in June by both Sunward and SHC. This led the distributor, which is better known as a major Brazilian car dealer , to place the 190 machine order. In addition to the 30 machines shipped in July, two further batches will be sent in August and November.
The machines will be sold at 20 distribution points throughout Brazil. Sunward says it expects to achieve retail sales of US$ 12 million in 2010, and hopes this figure will rise to US$ 100 million in three years. The company says it plans to launch other equipment types in Brazil and the wider Latin American market in the near future, and these will include piling rigs, rotary drill rigs, rock drills, paving and lifting equipment.