Construction for Minsk-Mir gets green light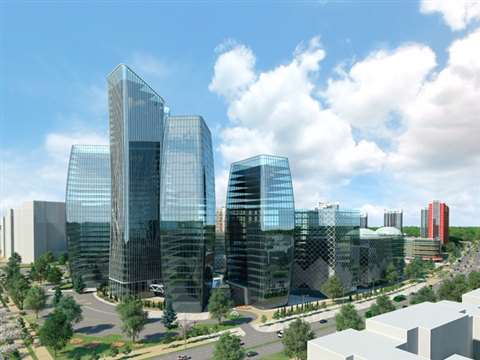 Construction is underway on the Minsk-Mir multifunctional complex in the Belarus city of Minsk.
The Construction project is the largest of its kind for the city and according to lead contractor Dana Holdings, the project is also the most important to be established in the region during recent years.
According to the firm, which is the largest real estate and construction company in Belarus, construction of the Minsk-Mir complex will be complete by 2027.
The complex is to be built on the former Minsk-1 city airport site, an area of 3 million m2, and is intended to be "a city within a city". That means everything necessary for a day to day modern life will be located within the walking distance within the new complex.
Minsk-Mir will also have its own International Financial Centre which will be built by Dana Holdings under the direction of experts from the Dubai International Financial Centre ­– an economic zone in Dubai covering an area of 1.1km2.
In addition to the Financial Centre, the new complex will also have residential high-rise buildings and villas, a shopping area, a leisure and entertainment centre, as well as a sports recreational area and public gardens.
The Minsk-Mir project is now considered the replacement for the previously announced Minsk City urban cluster.
The urban cluster would have seen funding from the Belarus government, together with private investors, used to build a business centre for area and the construction of a 300m 80-story skyscraper.
Though the total investment figure is not known, the Minsk-Mir project is estimated to cost US$3.5 billion (€3.13 billion). The budget for the project will be personally controlled by the Belarus President Alexander Lukashenko.
The new complex is expected to provide housing to more than 35,000 people and create jobs for around 27,000 local residents.