Construction Technology Jan-Feb 2019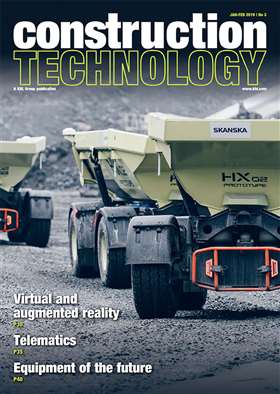 Industry commentators have been discussing the benefits of Virtual Reality (VR) and Augmented Reality (AR) for many years. Th e benefi ts in terms of training, marketing and planning are obvious, but they also have the ability to improve efficiency and worker safety by providing insights that established technologies cannot offer. Although the two are often confused, it is the widespread adoption of AR that has the potential to revolutionise all aspects of the construction sector.
To avoid any confusion, it is worth explaining the difference between the two terms. VR refers to the creation of an entirely simulated environment and has a relatively long history in the construction history, particularly in demonstrating how any project will look once completed.
Supporting documents
Click links below to download and view individual files.