Controversial UK plan approved
By Sandy Guthrie25 January 2018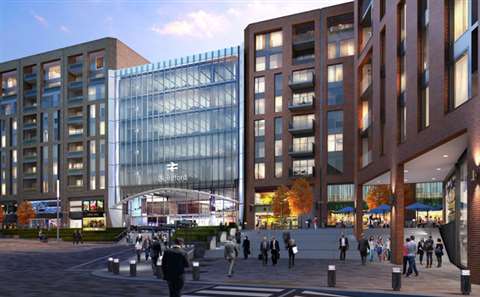 A controversial £150 million (€172.50 million) scheme in Guildford, Surrey, UK, has been approved by the UK government's Planning Inspectorate, despite the local council having refused planning permission.
The regeneration scheme to redevelop the area around Guildford Station is being undertaken by Solum, the development partnership between Network Rail and contractor Kier.
It involves transforming Guildford's station car park into a new Station Quarter, and is set to deliver a new station building, 438 new homes, office space and an enhanced station environment with a plaza containing retail premises.
Planning inspector David Morgan said there were clear economic benefits for the borough, with "a significant amount of market housing" as well as a smaller number of affordable housing units.
Councillor Paul Spooner, leader of Guildford Borough Council, said, "The planning inspector's appeal decision to overturn the council's planning committee's unanimous refusal for permission and allow the Solum scheme at Guildford's main railway station, is extremely disappointing for our whole community.
"Alongside poor design and little gain for users of the station, it is a blow to our aims for more affordable housing in the town."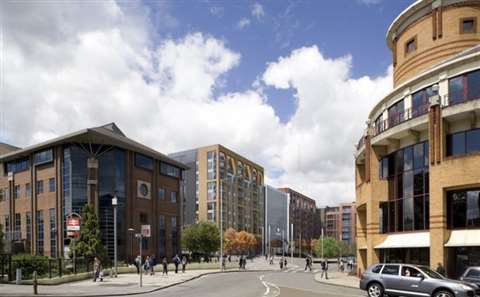 He said, "We agree with the inspector's conclusion that this proposal has 'polarised opinion' and will cause some 'shock', especially as market housing appears to outweigh the critical need for affordable housing in our borough."
Spooner said that whatever the final result of the scheme, the council would continue its work with Network Rail and other partners to provide the supporting infrastructure which he said was vital to the borough's future.
Alan Jones from Solum said, "We are very pleased that this exciting brownfield regeneration project has been given the green light. This is a scheme that will transform the area around Guildford Station and provide a new gateway to the town."
Solum has been working with Guildford Council and the community for seven years.
Jones said, "The scheme has undergone significant change through the planning process and we look forward now to working with the council to deliver the scheme."
'Creative'
David Biggs, managing director of Network Rail Property, said, "Population growth, increased urbanisation and the housing shortage has brought the need for us to be more creative in the way we develop railway land into sharp focus.
"This development is yet another example of Network Rail partnering with the private sector to unlock land for mixed-use development, while generating funds to reinvest back into the railway."
The scheme is designed to deliver around £25 million (€28.74 million) of improvements to Guildford Station, including a new station building. The scheme has been designed to accommodate expected passenger growth up until 2035.
A new multi-storey car park will retain the same number of station parking spaces claiming improved, safer pedestrian access and reduced average walk time from car to platform.
The new station quarter will provide additional space for shops and restaurants, and the scheme claims better and safer pedestrian links into the rest of Guildford town centre.
The station improvements are to be funded through the development, which will include a new residential quarter of 438 town centre apartments, and commercial office space, on the 2.2ha site.