Dinolift and ReachMaster end partnership
By Euan Youdale11 December 2017
ReachMaster and Dinolift have announced an end to their cooperation in North America.
For more than three years ReachMaster was exclusive distributor in North America for Finland-based Dinolift. The agreement will be terminated on 31 December.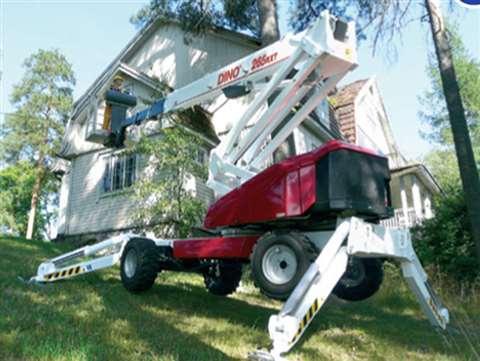 Ebbe Christensen, president of ReachMaster, said, "When we signed on with Dinolift in 2014, both parties knew it would be an experiment as none of Dinolift's products were known in the market, neither from a name nor a segment point of view".
Ebbe Christensen added that although moderate success has been achieved with Dinolift's self-propelled RXT series boom lifts with outriggers and the track based XTC series, overall it doesn't add up to the total market penetration both companies had hoped for.
Karin Nars, sales and marketing director for Dinolift, commented, "Despite a very close cooperation between us, neither of us believe the results we both want can be achieved in the near future under the current agreement, and as such we both respect the priorities that prevails in our respective companies".
Christensen and Nars said the companies are parting in an, "absolutely friendly and professional manner, and underline that there will be no changes in parts supply or technical support for sold units, which will continue to be supported by both ReachMaster and Dinolift."