Euro Auctions hosts successful Dubai auction
By Andy Brown12 January 2018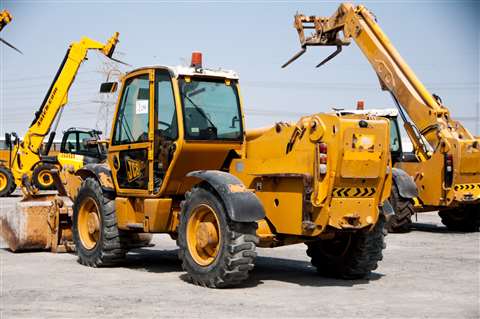 Euro Auctions, the global auctioneers of industrial plant, construction equipment and agricultural machinery, having held its first Dubai auction in September, delivered a successful follow‑up sale that attracted more buyers and vendors.
There was more than a 40% increase in the number of bidders opting to attend the second sale at Euro Auctions' new permanent site in Dubai on 11th December which also saw a jump in the total number of successful buyers at the sale. There were a number of new vendors consigning equipment to this event for the first time.
Over 400 lots went under the hammer in a packed day, attracting strong interest from across the Middle East as well as from India, Western Europe and Russia.
Almost US$2 million of all sales was snapped up by United Arab Emirates based bidders with significant purchases also going to Oman and Saudi Arabia. Europe accounted for a further US$700,000 of the total hammer with key consignments going to bidders in Germany, The Netherlands and the United Kingdom. Floor sales on the day accounted for the vast majority of business with just over 20% being transacted online, again proving that physical presence in the region is vital to meet local demand.
"We are absolutely delighted about how this sale has gone, firmly placing our Dubai operation in the region and on the calendar," stated Jonnie Keys, Euro Auctions' Commercial Manager. "News on our recent arrival in the region and our ambition to be a professional and key player in the used construction equipment sector is certainly getting out and stimulation much discussion.
"An ever expanding portfolio of vendors are entrusting us to achieve strong hammer prices for them when disposing of equipment but it's also about the full service that we offer and building a solid relationship with all involved. We're also now signing up a number of the key equipment holders across the region as they look to use our facilities moving forward and this is only positive for bidders as the quality and quantity and variety of used merchandise coming to auction will only improve."
Notable lots that went under the hammer at the recent Dubai sale included an unused 2016 Volvo EC210BLC excavator which went for US$75,000; Telehandlers and loaders were also in good supply with a 2008 JCB 540-170 selling for US$43,000 while a low hours 2015 CAT 966 went for US$147,500.