Europlatform 2017 - save the date
By Euan Youdale30 May 2017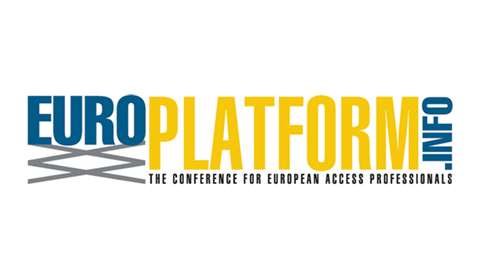 The 11th Europlatform will be held in Warsaw, Poland, on 14 September.
Firmly established as an essential event in the rental industry, the one-day conference is targeted at senior and middle managers of rental companies.
A number of speakers have already been signed up for the 2017 edition, which takes place at the Warsaw Marriott Hotel.
Speakers include:
Phil Godding, JLG and chair of IPAf manufacturers committee: Standardisation of machine controls.
Martin Vögtli, founder/CEO, Sky Access: Topic to be confirmed.
Lee Perry, Platform Media & Marketing: Using video and other media to improve sales.
Harry McArdle, Easy-Uplifts: participant on round-table on new markets.
Jacco de Kluijver, VP sales and marketing, Terex AWP EMEAR: participant on round-table.
Euan Youdale, Access International: market trends.
Conference chairs: morrning session - Tim Whiteman, managing director, IPAF. Afternoon session - Murray Pollok, events director/Editor, International Rental News.
There will be simultaneous translation in Polish throughout the day.
For further information, including bookings and sponsorship opportunities visit www.europlatform.info